Welcome to Swoony Boys Podcast! This is our stop on the tour for The Glass Arrow by Kristin Simmons! We are absolutely obsessed in love with this book and can't wait to share more about it with you. Everytime we have one of Kristen's characters drop by for an interview, it ends up better than we could have ever hoped and today's interview with Kiran is no different. Check it out below!
The Glass Arrow by Kristen Simmons
Also by this author: Article 5, Breaking Point
Published by Macmillan, Tor Teen on February 10th, 2015
Genres: Fantasy
Pages: 336
Goodreads Buy the Book

The Handmaid's Tale meets Blood Red Road in Glass Arrow, the story of Aya, who lives with a small group of women on the run from the men who hunt them, men who want to auction off breeding rights to the highest bidder.

In a world where females are scarce and are hunted, then bought and sold at market for their breeding rights, 15-year old Aya has learned how to hide. With a ragtag bunch of other women and girls, she has successfully avoided capture and eked out a nomadic but free existence in the mountains. But when Aya's luck runs out and she's caught by a group of businessmen on a hunting expedition, fighting to survive takes on a whole new meaning.
***Character Interview***
Hi, Kiran. We're ridiculously excited (and nervous!) to talk with you today! We'll try to keep this as quick and painless as possible. Here we go…

The first time you first saw Aya chained up in the yard what made you approach her?
*Blinks*

*Looks away*

*Side-eyes Kass*

*Scribbles note on paper and passes to Meg*
Meg: Who me? Yes! That would make all of this so much easier!

*raises brows*

*looks around suspiciously*

*leans back, frowning*

*Scribbles on paper*
Tell us what it's like being a driver? Or more importantly, what is it like when you see the girls being sold?
*Scribbles*
We know that drivers can't speak, tell us what it's like to have to communicate without words.

What is the one thing about Aya that you can't get enough of?

*Cracks a grin*

*Hides it behind hand*
***The Swoony 5***
(These are the five questions we ask all our swoony boys!)
Boxers or Briefs? (We know it's cliche', but that doesn't mean we don't want to know!)
*scratches head*
Do you think you're a good kisser? What's the best kiss you've ever had?
*blinks*

*chews lip*

*scribbles*
What's your favorite book?

If Aya wanted to make you breakfast in bed, what would you want on the menu?
*Smirks*
Okay, last question. Since we're all about the swoon here at Swoony Boys Podcast, we have to ask. What do you think makes you swoony?
*chews thumbnail*
Oh, Kiran. This was perfect. Feel free to come around as often as you'd like.

♥♥♥
***Book Trailer***
***Meet Kristen Simmons***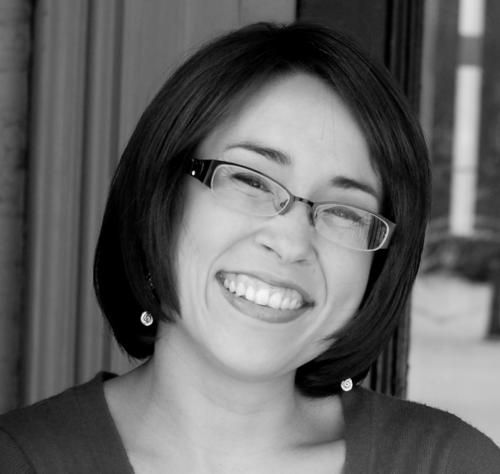 Kristen Simmons is the author of the ARTICLE 5 series and THE GLASS ARROW (Tor Teen). She has a master's degree in social work and is an advocate for mental health. She loves Jazzercise, her husband, and her precious greyhound, Rudy. Also chocolate. She currently lives in Tampa, Florida.
Find Kristen Here:
Website | Facebook | Twitter | Goodreads
***GIVEAWAY INFO***
–Giveaway is open to International. | Must be 13+ to Enter
5 Copies of Glass Arrow and Bookmarks by Kristen Simmons.
1 Winner will receive a Signed Copy of The Glass Arrow and Bookmark.
a Rafflecopter giveaway
Related Posts