An Endless Summer
by
CJ Duggan
Series:
Summer #2
Published by
Self-Published
on July 11, 2013
Genres:
Contemporary
Pages:
311
Goodreads
Buy the Book
Sean looked out over the lake, squinting against the sunlight. He turned to me, his expression sobering as his eyes flicked over my face in a silent study.

"Come on Amy, I saved you once, I'll save you again."

I met his stare unflinchingly. "I don't need saving."

A wicked grin formed slowly. "Don't you?"

After a rebellious summer night that almost claimed her life, Amy Henderson – the Onslow publican's only daughter – is sent away to suffer a fate far worse than any other punishment:

Boarding School.

Three years on, a now nineteen-year-old Amy returns to Onslow for the summer. What once was a cauldron of activity with live bands, hot meals and cold beers, the Onslow Hotel now lies dark, deserted and depressing. All fond childhood memories of loitering on the hotel stairs and eavesdropping on customers' colourful conversations are in the distant past.

How had her dad let it come to this?

With the new threat of putting the Onslow up for sale, Amy reluctantly turns to a local tradesman for help: Sean Murphy, the very same Onslow boy who saved her life all those years ago. With his help and that of some old friends, the task is clear: spend the summer building the hotel back up to its former glory or lose it for good.

In an endless summer, Amy soon realises that sometimes in order to save your future, you have to face your past, even if it's in the form of a smug, gorgeous Onslow boy.
Welcome to our stop on the tour for An Endless Summer by CJ Duggan, hosted by YA Bound Book Tours.
The 411:
After Amy Henderson got drunk and almost drowned at a party, her parents sent her off to an all-girls boarding school. Three years later, she's back home for the summer and finds that her family's once thriving pub is now in serious need of repair and restoration if they want to keep it from being put up for auction. Reluctantly turning to local bad boy Sean Murphy to help save the business, Amy gets more than she signed up in this sweet story.


What We Loved:
Sean, obviously. We loved that he was so much fun. The storyline of this book was pretty good and believable. We also loved that they didn't just fall into each others' arms right away–both of them had to work for it, and that was pretty sweet. There were some swoony moments:
"Well, I have no regrets."

He leaned down; I could feel his lips brush against my ear. "Neither do I."

Um…Not So Much:
First of all, we don't love the cover. This stock photo has been used too many times. We have to warn US readers that this book has a lot of Australian dialect and though we don't necessarily not like that, it did take us out of the story a bit on occasion.
We didn't love that it took so long for Sean and Amy to figure it all out, which seems weird since one of the things that we liked the most was that they weren't too quick to jump the gun. We liked that they didn't have insta-love, but we would have liked for them to get together a little sooner LOL


The Boys:
Sean was pretty great. Super hot, with baby blue eyes and a boyish grin. He's funny and very confident. Yeah, we liked him a lot.
"Come here," he said, low and demanding. I sat frozen, my mouth dry as my eyes flicked to his hand and then back up to his face. I swallowed deeply.

My mind was fuzzy, desperate to work but it couldn't. When I made no move, didn't pull away in my moment of confusion, I felt the fabric of my top pull tighter. Sean slid closer, pulling me to him as he leaned forward. Removing his hand from the wheel he cupped the back of my neck and covered my mouth with his. I exhaled a long lingering breath as I melted against his body, the slack of my shirt loosening as I slid closer into him. I grabbed the fabric of his shirt in my fist and drew him closer. His tongue teased ever so gently inside my mouth, giving it to me but not his all; it was as if he was dancing, a promise of things yet to come. He let go of my shirt and slid his hand around my waist along my back, causing a tingly sensation across my skin as I knew I wore nothing more than his silky, baggy footy shirt and my knickers.

It was an insanely erotic thought that I felt so exposed to him and yet so utterly shielded under the dark canopy of the gum tree. A moan escaped my lips as his tongue finally pushed deeper into my mouth. I felt him smile against my lips, pleased with my response. Just as I pushed myself into him, silently pleading for more, he slowly drew away. His eyes burned into mine before they fell to my mouth, watching my shallow breaths escape past my kiss-swollen
lips. His own breath laboured and I almost felt that I could die and go to heaven when his tongue ran across his lower lip as if savouring the taste of me.

"Now tell me you don't care," he said, his voice low and raspy.
We didn't read the first book in this series (and this one can totally stand on its own), so we don't know a whole lot about the other boys, but we liked all of them, too 🙂

The Girls:
Amy was a fighter. She was stubborn without being a brat. Though we didn't understand her motivations all of the time, we appreciated how she grew as a character throughout this book. We liked her!


Bottom Line:
With a swoony guy and a snarky girl, An Endless Summer might be just what you're looking for if you want a quick, fun, sweet summer read.
Verdict: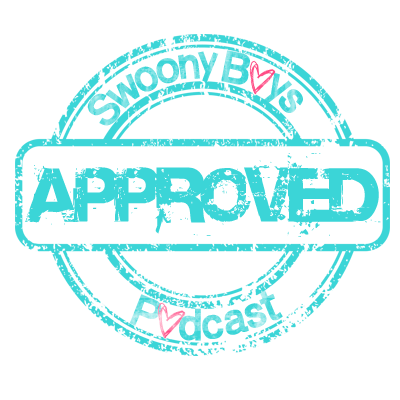 What We Think Will Happen Next:
Though this book is standalone, we're looking forward to reading the first book as well as the next book in the series. We have no idea what will happen, but since the summary on goodreads says It will be that ONE summer where EVERYTHING changes, we can only guess it will be awesome!
Rating Report
Cover
Characters
Plot
Writing
Swoon
Overall:
3
***About CJ Duggan***

C.J Duggan is an Australian author who lives with her husband in a rural border town of New South Wales, Australia.
The Boys of Summer is Book One in her Mature Young Adult Romance Series.
Find CJ Here:
Website | Facebook | Twitter | Goodreads
Other Books by CJ Duggan

***GIVEAWAY***
Signed paperback copy of either The Boys of Summer or An Endless Summer (INT) and 5 ebook copies of The Boys of Summer or An Endless Summer (INT).
a Rafflecopter giveaway
Good luck!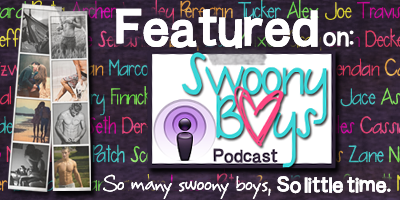 Related Posts