So many books come out each week that it makes it hard to decide what to read. We want to make that a little bit easier on you by sharing our favorite releases from the week and telling you our top 3 reasons why we think you'll love them too!
This week our selection is Reverie by Ryan La Sala. Are you ready to hear more about this book and its author? Here we go…
Reverie
by
Ryan La Sala
Published by
Sourcebooks Fire
on December 3, 2019
Genres:
Fantasy
,
LGBT
Pages:
384
Goodreads
Buy the Book
Inception meets The Magicians, except with better wigs and a maniacal drag queen sorceress attempting to unravel the reality of Connecticut (yes, the state) and replace it with something…well something better than Connecticut.

Ryan La Sala's debut fantasy is an #OwnVoices story following Kane Montgomery, a gay teenager piecing his life back together after an attack robs him of his memories. As Kane searches for who he was, he uncovers a war for the creative rights to reality itself, each battle played out in an imagined world turned real: a reverie.

Reveries are worlds born from a person's private fantasies, and once they manifest they can only be unraveled by bringing their conflicts to resolution. Reveries have rules and plots, magic and monsters, and one wrong step could twist the entire thing into a lethal, labyrinthine nightmare. Unraveling them is dangerous work, but it's what Kane and The Others do.

Or did, until one of The Others purged Kane of his memories. But now Kane is back, and solving the mystery of his betrayal is the only way to unite his team and defeat reality's latest threat: Poesy, a sorceress bent on harvesting the reveries for their pure, imaginative power.

But what use might a drag queen sorceress have with a menagerie of stolen reveries? And should Kane, a boy with no love for a team that betrayed him, fight to stop her, or defect to aid her?

Reverie is about the seduction of escaping inwards, about the worlds we hide within ourselves, and the danger of dreams that come true.
3 Reasons You Should Read…
Reverie by Ryan La Sala
We are so happy to see more LGBTQ books, especially YA fantasy. But combine that all with Inception meets The Magicians and a maniacal drag queen sorceress. I mean, whut?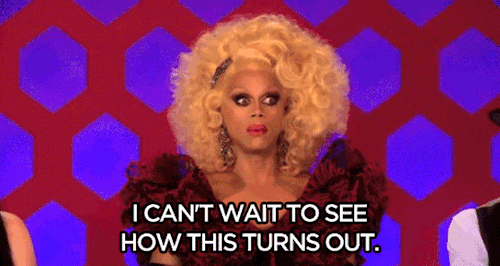 We love so much about reading Fantasies, and often that starts with the world-building. The ideas in this story are just…we don't even really know how to explain the world that La Sala created here, but trust us when we say you will totally be enthralled.
Characters are the most important part of books for us, and there is a big cast of characters here. The MC, Kane Montgomery, is so relatable and realistic, despite all the fantasy-elements happening around him. He's not perfect, but that's one of the things we have to love about him. We don't love him, but he is absolutely real to us now.
Related Posts