So many books come out each week that it makes it hard to decide what to read. We want to make that a little bit easier on you by sharing our favorite releases from the week and telling you our top 3 reasons why we think you'll love them too!
This week one of our selections is Catwoman: Soul Stealer by Sarah J. Maas. Are you ready to hear more about this book and its super awesome author? Here we go…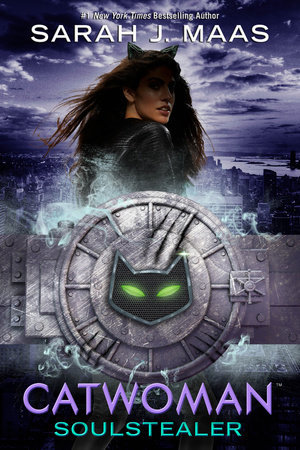 Catwoman: Soul Stealer by Sarah J. Maas
Also by this author: Throne of Glass, Crown of Midnight, Heir of Fire, Queen of Shadows
Series: DC Icons #3
Published by Random House Books for Young Readers on August 7th 2018
Genres: Fantasy, Retellings
Pages: 304
Goodreads Buy the Book

When the Bat's away, the Cat will play. It's time to see how many lives this cat really has. . . .

Two years after escaping Gotham City's slums, Selina Kyle returns as the mysterious and wealthy Holly Vanderhees. She quickly discovers that with Batman off on a vital mission, Batwing is left to hold back the tide of notorious criminals. Gotham City is ripe for the taking.

Meanwhile, Luke Fox wants to prove he has what it takes to help people in his role as Batwing. He targets a new thief on the prowl who seems cleverer than most. She has teamed up with Poison Ivy and Harley Quinn, and together they are wreaking havoc. This Catwoman may be Batwing's undoing.
3 Reasons You Should Read…
Catwoman: Soul Stealer by Sarah J. Maas
Let's be honest, we'd read Sarah J Maas' grocery list if she let us. But when her awesomeness combines with a superhero novel, you've got a recipe for something really special. This one is going to be something special. We can already tell.
Catwoman is dark and twisty and full of nothing but awesomeness. We can't get enough of her and are so excited to see the ways Sarah enhances a character we already know and love.
If you're a comic book lover, a strong female character lover or maybe just a lover of well written stories told by amazing authors- you're going to want to grab a copy of this immediately.
Related Posts