It's time for another fun Author Talk Podcast Episode, and of course we're back with our favorite twinnies, Erin and Jaime from Fiction Fare. This time we're featuring Robin Constantine, author of The Season of You & Me. You're not going to want to wait a single second to hear this fun interview, so go ahead and jump right on in, and don't forget to let us know what you think in the comments.
While you're here, subscribe to our podcast in iTunes, and we're now on Google Play so you can subscribe on your android device! *jazzhands*
Podcast Notes
Robin Constantine gives us her elevator pitch for The Season of You & Me and tells us what inspired her to write the story.
We chat about Jason Street a little bit. And swoon over Tim Riggins for a second.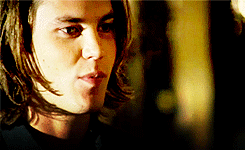 Robin shares her writing environment and the way she writes.
We find out the way Robin celebrated when The Season of You & Me hit shelves.
Robin gives us the 411 on where her characters came from and if this is the last we'll see of Cassidy and Bryan.
We dish on summer camp a little bit before Robin reveals some of her favorite scenes.
We play two truths and a lie with Robin. You'll be surprised by her answers!
We get a little serious and ask Robin what she would include in a letter to her teenage self.
Robin tells us what's on her always-growing TBR pile and the books she thinks are the most under-appreciated.
You know us–we have to talk about the swoon. Robin shares how she writes her swoony boys.
Finally, we play a little word association game with Robin. It's fun!
***Meet Robin Constantine***
Robin Constantine is the author of The Promise of Amazing and The Secrets of Attraction. A born-and-raised Jersey girl, Robin likes to spend her days dreaming up stories where love conquers all, eventually, but not without a lot of peril, angst, and the occasional kissing scene. She loves swoony books, flip-flops, dark chocolate and the full moon.
Find Robin Here:
Website | Twitter | Facebook | Goodreads
***About The Season of You & Me***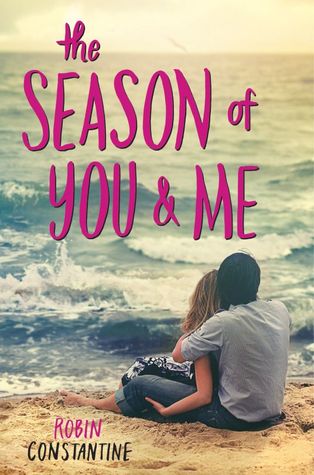 The Season of You & Me
by
Robin Constantine
Also by this author:
The Promise of Amazing
Published by
Balzer & Bray
on May 10, 2016
Genres:
Contemporary
,
Romance
Pages:
352
Goodreads
Buy the Book
Cassidy Emmerich is determined to make this summer—the last before her boyfriend heads off to college—unforgettable. What she doesn't count on is her boyfriend breaking up with her. Now, instead of being poolside with him, Cass is over a hundred miles away, spending the summer with her estranged father and his family at their bed-and-breakfast at the Jersey Shore and working as the newest counselor at Camp Manatee.

Bryan Lakewood is sick of nevers. You'll never walk. You'll never surf. You'll never slow dance with your date at prom. One miscalculated step and Bryan's life changed forever—now he's paralyzed and needs to use a wheelchair. This is the first summer he's back at his former position at Camp Manatee and ready to reclaim some of his independence, in spite of those who question if he's up for the job.

Cass is expecting two months dealing with heartbreak.
Bryan is expecting a summer of tough adjustments.
Neither of them is expecting to fall in love.
Let us know what you think! Ask Us a Question or Make Suggestions via our Handy Dandy Suggestion Form and tell us who's got you swooning here.
Thanks for listening, everyone!
Related Posts