We were so excited when we heard that there would be a blog tour for this book and we are thrilled to be a part of it! Today we are talking all about Red: The True Story of Red Riding Hood by Liesl Shurtliff. There's even a fun giveaway for you at the end of the post! We can't wait to share our thoughts on this book, but first, here's the 411:
***About the Book***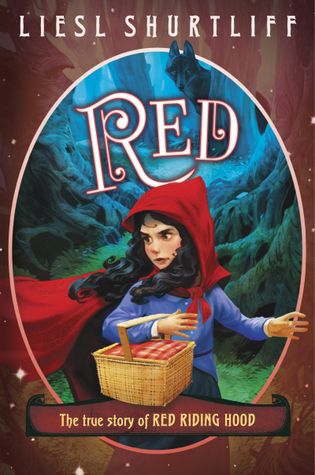 Red: The True Story of Red Riding Hood
by
Liesl Shurtliff
Published by
Knopf Books for Young Readers
,
Random House
on April 12th, 2016
Genres:
Fantasy
,
Middle Grade
,
Retellings
Pages:
288
Goodreads
Buy the Book
Red is not afraid of the big bad wolf. She's not afraid of anything . . . except magic.

But when Red's granny falls ill, it seems that only magic can save her, and fearless Red is forced to confront her one weakness.

With the help of a blond, porridge-sampling nuisance called Goldie, Red goes on a quest to cure Granny. Her journey takes her through dwarves' caverns to a haunted well and a beast's castle. All the while, Red and Goldie are followed by a wolf and a huntsman—two mortal enemies who seek the girls' help to defeat each other. And one of them just might have the magical solution Red is looking for...
***Early Praise***
"Liesl Shurtliff has out-magicked herself! RED is the most wonder-filled fairy tale of them all!" — Chris Grabenstein, New York Times bestselling author of Escape From Mr. Lemoncello's Library
***Our Review***
What We Loved:
We love a good retelling, and Liesl knows how to give us one. This spin on the traditional Little Red Riding Hood story left us with smiles on our faces and a desire to share it with others, especially all the little ones in our lives. What were some of our favorite parts? Let's dive right in:
Magic– This one of the new elements of  Red's story that we loved the most.

She doesn't have a perfect grasp on her magic yet, she has issues getting the spells right and sometimes it produces some pretty awful results, but we like that. There's a learning curve  and that's another great lesson that is woven within the pages of this story.
Characters– Even though it's

Red's story, we also get interactions with Goldilocks, Beauty, dwarves, the wolf, and of course, Granny. Red is a strong. smart and very funny character. We loved her friendship with Goldie and reading about their interactions. In fact, all the characters in this one are well rounded and fun to read. You'll find someone to cheer for and someone to cheer against. We know we did.
Writing– Just like the two book before it, Red is fast-paced and fun to read. We tore through it in one sitting and wanted to read it again after flipping the last page. There were twists and turns and all kinds of magical additions that we think readers of all ages will love and appreciate.
This is a story about overcoming your fears, friendship, and adventure. We can't wait to see what Liesl comes up with next!

Bottom Line:
This is a story about overcoming your fears, friendship, and adventure. We can't wait to see what Liesl comes up with next!

Verdict:
Rating Report
Cover
Characters
Plot
Writing
Swoon
Overall:
4
***About Liesl Shurtliff***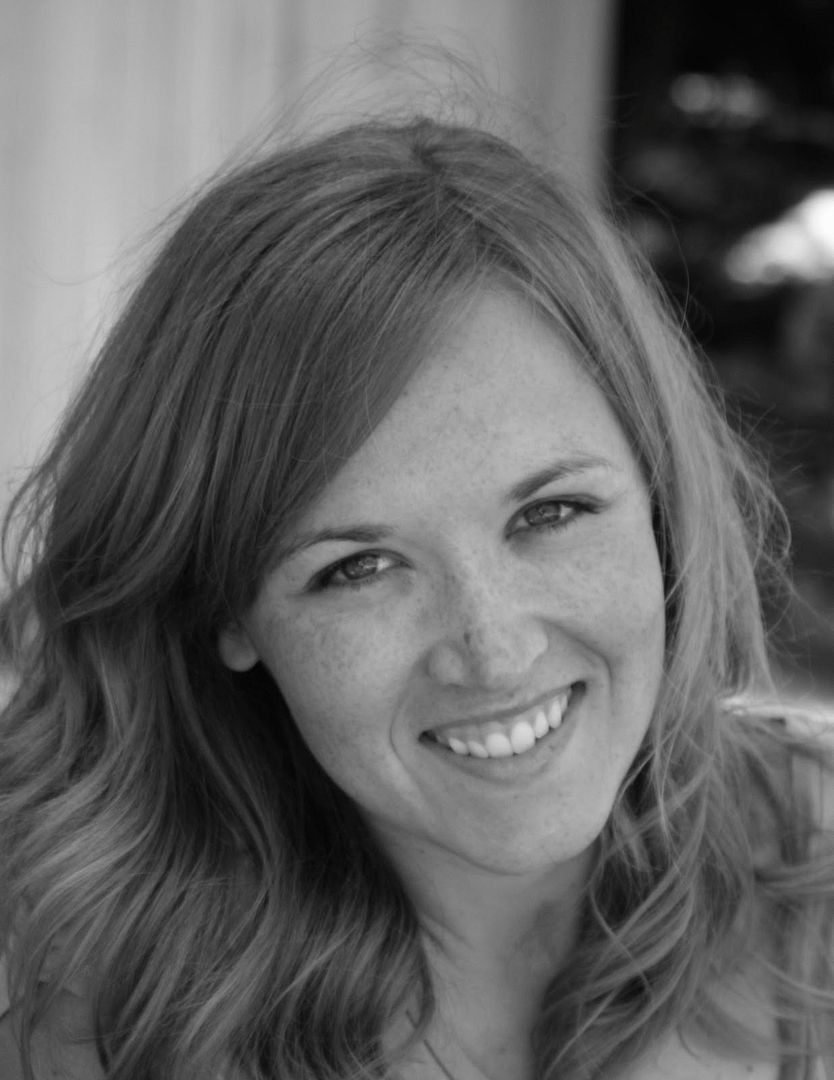 Liesl Shurtliff was born and raised in Salt Lake City, Utah, with the mountains for her playground. Just like Rump, Liesl was shy about her name, growing up. Not only did it rhyme with weasel, she could never find it on any of those personalized key chains in gift shops. But over the years she's grown to love having an unusual name—and today she wouldn't change it for the world!
Before she became a writer, Liesl graduated from Brigham Young University with a degree in music, dance, and theater. She now lives in Chicago with her husband and three young children, where she still dreams of the mountains.
Find Liesl Here:
Website | Facebook | Twitter | Goodreads
***GIVEAWAY***
Copy of Red
Open to US residents only
a Rafflecopter giveaway
Good luck and happy swooning!
Check out the other stops on the tour by below:
Related Posts