Welcome to Swoony Boys Podcast! This is our stop on the The Vault of Dreamers Tour hosted by Jean Book Nerd. We are so excited to be a part of this one and are looking forward to sharing our thoughts on the book and helping you get to know the author a little better. While you're here, don't forget to enter the giveaway at the bottom of the post! You don't want to miss it! Here we go:
*****
The Vault of Dreamers
by
Caragh O'Brien
Also by this author:
The Vault of Dreamers
Series:
The Vault of Dreamers #1
Also in this series:
The Vault of Dreamers
Published by
Macmillan
,
Roaring Brook Press
on September 16, 2014
Genres:
Dystopian
,
Fantasy
Pages:
432
Goodreads
Buy the Book
From the author of the Birthmarked trilogy comes a fast-paced, psychologically thrilling novel about what happens when your dreams are not your own.

The Forge School is the most prestigious arts school in the country. The secret to its success: every moment of the students' lives is televised as part of the insanely popular Forge Show, and the students' schedule includes twelve hours of induced sleep meant to enhance creativity. But when first year student Rosie Sinclair skips her sleeping pill, she discovers there is something off about Forge. In fact, she suspects that there are sinister things going on deep below the reaches of the cameras in the school. What's worse is, she starts to notice that the edges of her consciousness do not feel quite right. And soon, she unearths the ghastly secret that the Forge School is hiding—and what it truly means to dream there.
Author Interview
Thanks so much for dropping by Swoony Boys Podcast today to let our readers get to know you! We're so excited to have you! Tell us a little about The Vault of Dreamers. Was it fun to write? What is your favorite scene?
First off, let me say thanks for having me by Swoony Boys Podcast. You're nice to have me, and I'm so happy to be here! The Vault of Dreamers is about a new film student, Rosie Sinclair, who's psyched to be attending a very unusual school for the arts. The Forge School doubles as a reality TV show, so the students are filmed all the time, non-stop, and they're all the stars of their own feeds. The students are also required to sleep for 12 hours every night to enhance their creativity, but Rosie soon discovers something nefarious is happening at night. I had a fascinating time writing it, and my favorite scene is the very last one in the book, when it takes a rather wild turn.
What is the best piece of advice you've ever received from another author?
I'll say the best piece of advice is the one that matters the most to me right now, while I'm revising Book 2 in the series. Mary Pearson (author of The Kiss of Deception) reminded me to listen to my characters and trust that the plot will come out of who they are, and I'm taking that to heart.
How would you introduce Rosie and Linus to readers at a party?
It's odd to think of them at the same party, let alone one where I'd also be present, but I suppose I'd say Rosie is a very promising, soon-to-be-famous film student at the Forge School, and Linus Pitts, a hard-working member of the Forge kitchen staff, is from Wales by way of St. Louis.
What kind of research did you do to make sure that things in the story were authentic and believable?
Setting the novel in the future gave me a lot of freedom to make things up as far as medicine and science go, but I based my ideas on current breakthroughs in dream, sleep, and brain research. For instance, at team in Japan has developed a way to record images from sleeping subjects that relate to what dreamers "see" in their sleep, and I find that intriguing.
Is there ever anything that you always wish someone would ask you in an interview, but they never do? (We want the answer too!)
It would be kind of cool if someone asked me what it's like to work with a very, very good editor. I have a singular relationship with Kate Jacobs at Macmillan, and I deeply appreciate how she both encourages me and challenges me to go more deeply into my work. I'm normally very critical of my own writing, and wary about showing it to anyone, but I've grown to trust Kate to read my drafts even when they're in messy shape, and I believe our process is making me a better writer. It's like letting someone into the private, creative corners of my mind, and that's unusual for me.
Which literary character makes you swoon the most (It can be one of yours or someone else's!)?
At the moment, I'm quite taken with Arin in Marie Rutkoski's The Winner's Crime, but I don't quite trust him, either. It's a terrible position to be in. I find myself rereading sections multiple times just to feel my heart do that little cringe thing.

Thanks again for having me by! Great questions! Happy reading!
Review
This was a very intriguing book. Gripping and complex. Not a fluffy YA-style romance disguised as something dystopian, for those who are seeking that type of read, but there is a romance element nestled within. It's a part of, but not necessary to, the actual story. (And of course, we love it!)
Our Heroine, Rosie Sinclair, is such an interesting character. Her love of her family is strong, her ambition to get into filmmaking seems to be strong as well as we begin the story, but her determination quickly gains a new focus due to something she finds out while being rebellious.
Yes, Rosie is a Rebel. She's involved in a highly popular reality show and everything she does is on camera. Kind of scary, all things being equal. There are loopholes, but we want to let you discover those on your own.
Rosie has suspicions about the ethical treatment of the students at her school and she investigates – with her camera, like the filmmaker she is. And she's good – not perfect, but good. Still, she is thwarted and only in-person investigations will give her the information she seeks.
But will anyone believe her?
And will they survive if they do?
We're not going to lie, this was a tough one for us to review. Why? Because there is SO MUCH happening within these pages that we are terrified we are going to spoil it. There IS a Male Of Interest. Or two. There ARE friends and family. Authority Figures Who Can't Be Trusted. And so on – all the hallmarks of a YA Dystopian story are present in this novel. There are romantic-ish moments, secret conversations, and relational mistrusts.
It's all there. It's all designed to make you wonder – until almost the end – whether or not our narrator is reliable…
Read it, Read it, Read it.
Rating Report
Cover
Characters
Plot
Writing
Swoon
Overall:
4
***About Caragh O'Brien***
Caragh M. O'Brien is the author of the BIRTHMARKED trilogy and THE VAULT OF DREAMERS, both from Macmillan/Roaring Brook Press. Born in St. Paul, Minnesota, Ms. O'Brien was educated at Williams College and earned her MA from Johns Hopkins University. She recently resigned from teaching high school English in order to write young adult novels.
Find Caragh Here:
Website | Twitter | Facebook | Goodreads
***GIVEAWAY***
Must be 13+ To Enter | Open Internationally
2 Winners will receive a Copy of The Vault of Dreamers by Caragh M. O'Brien.
a Rafflecopter giveaway
Good luck and make sure you check out the other stops on the
The Vault of Dreamers Tour
!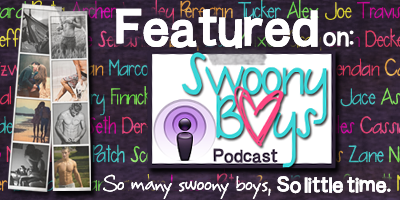 Related Posts