We ❤❤❤ Monica Murphy so much and were so excited when we found out she was venturing into Young Adult territory!
We had Jacob Fazio, the MC from Daring the Bad Boy stop by to chat with us about what he's been up to.
***CHARACTER INTERVIEW***
Thanks for stopping by Swoony Boys Podcast today, Jake. We're excited to get to know you a little better 🙂
Ah, thanks so much for having me.
We'll start right off with a difficult question. What is your greatest weakness?
I would say it's my emotions. I sometimes let them get the better of me. But now I'll have to say that…Annie is my weakness.
What's the most fun thing about being a camp counselor?
I loved going to camp when I was a kid so it brought back a lot of memories being there, even though I was originally forced to go and didn't want to be there. I was mad when I first arrived, but after awhile, I got over it.
What was your biggest concern before heading into your first day at Camp Pine Ridge?
I didn't want to deal with my uncle, who runs the place. I thought he was going to be a jerk to me, but he really wasn't.
What's your spirit animal?
A wolf.
We knew you'd pick that 😉 What are you proudest of?
Teaching the little kids at camp how to swim. Learning how to be patient with them and earn their trust was a big deal. And teaching Annie how to not be afraid of the water–I was really proud of that too.
We loved that, too. What does it take for you trust someone? And once someone has earned your trust, what does that mean to you?
It takes a lot actually. I don't like letting a lot of people in, and it's worse as I've gotten older. I liked it, for instance, when Annie saw past the tough exterior I put up. She knew I used it as a front and she sort of called me out on it. There's something about Annie that makes me feel protective about her. I want to watch out for her and make sure she's safe. Honestly? I think she feels the same way about me.
*nods* If you could travel back in time to change one thing about your past, what would it be?
I'd spend more time with my mom and do my best to make those moments extra special. You don't know what you have until it's gone – that is a true statement.
*sigh* Is there anything that happened this summer that you thought would be in the book but got cut for whatever reason?
Uhhh, there might've been a few more make out moments between Annie and I that didn't make it into the book.
We want outtakes! What's your favorite type of music?
I like pretty much everything but country and opera. Oh, and jazz. I don't understand jazz.
That surprises us, Jake. Tell us a joke.
What do you call a cow who always takes your stuff??
.
.
.
Wait for it….
.
.
.
A MOOOOcher! (Bad. Awful. I know)
haha If Annie were to describe you in three words, what would they be? How would you describe her in three words?
Huh, for me she'd say Irritating (at first), protective, and the best looking guy she's ever seen in her life (ha ha).

To me, Annie is beautiful, kind, and stubborn. And I mean stubborn in both the worst and best possible ways.
We didn't think you were all that irritating. And lastly, (and probably easiest!) what is it about Annie that makes her irresistible to you? (We love her, by the way)
She's sweet and strong and opinionated and funny. She's also beautiful, both inside and out. I'm lucky that she's mine.
*sigh* We ♥ you, Jake!
***The Swoony 5***
(These are the five questions we ask all our swoony boys!)
Boxers or Briefs? (We know it's cliché, but that doesn't mean we don't want to know!)
Boxer briefs.
Do you think you're a good kisser? What's the best kiss you've ever had?
Well, I don't want to brag or anything, but I can hold my own when it comes to kissing. The best kiss I ever had is hands down my first kiss with Annie.
*swoon* What's your favorite book?
I am a walking cliché – The Catcher in the Rye
If it ain't broke… If Annie wanted to make you breakfast in bed, what would you want on the menu?
Waffles and bacon. And she'd have to feed it to me.
Okay, last question. Since we're all about the swoon here at Swoony Boys Podcast, we have to ask. What do you think makes you swoony?
This is an embarrassing question. Do I really have to answer it? *grumbles* Fine, I think my protective nature makes me swoony (I can't even believe I just said the word swoony in a sentence).
You are very swoony, Jake. Thanks again for chatting with us!
***About Monica Murphy***
Monica Murphy is the New York Times, USA Today, and #1 international bestselling author of the One Week Girlfriend series, the Billionaire Bachelors and The Rules series. Her books have been translated in almost a dozen languages and has sold over one million copies worldwide. She is a traditionally published author with Bantam/Random House and Harper Collins/Avon, as well as an independently published author. She writes new adult, young adult and contemporary romance. She is also USA Today bestselling romance author Karen Erickson.
She is a wife and a mother of three who lives with her family in central California on fourteen acres in the middle of nowhere, along with their one dog and too many cats. A self-confessed workaholic, when she's not writing, she's reading or hanging out with her husband and kids. She's a firm believer in happy endings, though she will admit to putting her characters through many angst-filled moments before they finally get that hard won HEA.
Find Monica Here: Website | Facebook | Twitter | Goodreads
***About the Book***
Daring the Bad Boy
by
Monica Murphy
Also by this author:
Saving It
Series:
Endless Summer #2
Also in this series:
Keeping Her Secret
Published by
Entangled: Crush
on August 22, 2016
Genres:
Contemporary
,
Romance
Pages:
230
Goodreads
Buy the Book
Truth or Dare was never this much fun...

Annie McFarland is sick of being a shy nobody. A session at summer camp seems like the perfect opportunity to reinvent herself—gain some confidence, kiss a boy, be whoever she wants to be. A few days in, she's already set her sights on über-hottie Kyle. Too bad her fear of water keeps her away from the lake, where Kyle is always hanging out.

Jacob Fazio is at Camp Pine Ridge after one too many screw-ups. Junior counseling seems like punishment enough, but the rigid no-fraternizing-with-campers rules harsh his chill. When a night of Truth or Dare gets him roped into teaching Annie how to swim, she begs him to also teach her how to snag Kyle.

Late-night swim sessions turn into late-night kissing sessions...but there's more on the line than just their hearts. If they get caught, Jake's headed straight to juvie, but Annie's more than ready to dare him to reveal the truth.

Disclaimer: This Entangled Teen Crush book contains references to drinking, sexual situations, adult language, and an intense bad boy hero who will meltyour heart.
***Our Thoughts***
The 411:
Total good girl Annie is at Camp Pine Ridge when she meets bad boy Jake, who is working at his uncle's camp for the summer.Jake is on his last chance–if he screws up again, he's off to juvie. Despite the lack of age difference, there's a strict no fraternization policy between the counselors and the campers. Will that stop Annie and Jake from what they're feeling?

What We Loved:
We really liked this story. First of all, because it's set at summer camp. We mean, some of our favorite stories are at camp.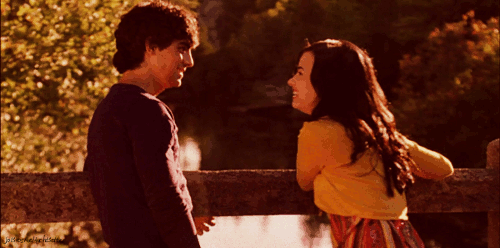 Annie and Jake were perfect for each other, despite the fact that they're total opposites. We loved how relatable they were, and the ending was perfect, too.

Bottom Line:
A perfect summer read, Daring the Bad Boy will remind you why Monica Murphy is synonymous with sweet, swoony stories that will stay with you a long time.

Verdict:
Rating Report
Cover
Characters
Plot
Writing
Swoon
Overall:
4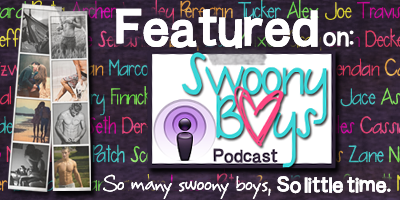 ***GIVEAWAY***
Win a $25 Gift Card from Daring the Bad Boy author Monica Murphy!
a Rafflecopter giveaway
Good luck and don't forget to check out the other stops on the blog tour for Daring the Bad Boy by Monica Murphy!
Related Posts