George
by
Alex Gino
Published by
Scholastic Press
on August 25, 2015
Genres:
Middle Grade
Pages:
240
Goodreads
Buy the Book
BE WHO YOU ARE.

When people look at George, they think they see a boy. But she knows she's not a boy. She knows she's a girl.

George thinks she'll have to keep this a secret forever. Then her teacher announces that their class play is going to be Charlotte's Web. George really, really, REALLY wants to play Charlotte. But the teacher says she can't even try out for the part . . . because she's a boy.

With the help of her best friend, Kelly, George comes up with a plan. Not just so she can be Charlotte -- but so everyone can know who she is, once and for all.
The 411:
George is the fabulous, touching, and emotional debut book by Alex Gino. It might be a children's book, but it should definitely be read by everyone. Anyone that has a child struggling with their identity, anyone who knows someone who is transgender, and even if, or maybe especially if you don't, you should read this book. It's an eye-opening and IMPORTANT book.
Told from the perspective of George who knows she's really Melissa, the reader is able to experience just how deep the struggle to be who you are is. The way Gino tells the story is easy to read for the younger ages it's meant for and it's relatable and engaging. The approach is gentle and subtle and will definitely help making talking about this topic with children ages 8-12 smoother. There's humor and friendship and the setting of middle school is the perfect backdrop for George.

What We Loved:
We like the way the reader is led through George's feelings, from anger and confusion to bravery and acceptance. Kelly was a fabulous character, as well as George's older brother, Scott. The other adults and children all play an important role, as well, showcasing both acceptance in the form of George's mom and Mrs. Maldonado, the principal and cruelty in the character of Jeff. We loved the way Gino approaches stereotypes in the way things are perceived boyish or girly and the enormous pressure that places on children (and people of all ages) like George. All the characters are realistic and written in such a way that you can't help but relate.

Bottom Line:
This is a book that deserves and NEEDS to be in every library of every middle (and probably elementary as well) school in the country. It needs to be talked about and showcased because the message is THAT important. George will definitely help any child who is questioning their identity and the fact that just one might feel not alone as they struggle to be who they are meant to be is such an incredible thing. Bravo to Alex Gino for writing a book that is so needed and kudos to Scholastic for being behind such a brilliant piece of storytelling.

Verdict:
Rating Report
Cover
Characters
Plot
Writing
Overall:
5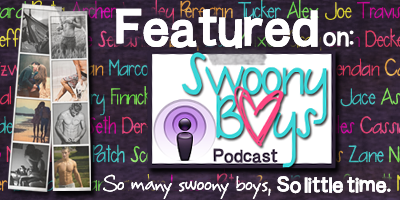 Related Posts