Ever since falling in love with Archer Cross (and sassy Sophie Mercer), we've huge fans of Rachel Hawkins and snap up all of her books as soon as we can get our ::grabbyhands:: on them. We were so excited when we found out about Ruby and Olivia, her brand new middle grade book, out next Tuesday on October 24. We've got all the deets you need on this awesome book, including our Top 10 Favorite Things About Ruby and Olivia by Rachel Hawkins coming right up, so stick around:
***About the Book***
Ruby and Olivia
by
Rachel Hawkins
Published by
G.P. Putnam's Sons BFYR
on October 24th 2017
Genres:
Middle Grade
,
Paranormal
Pages:
256
Goodreads
Buy the Book
A spooky middle-grade story that's full of fun, friendship, and humor--perfect for fans of Ingrid Law and Lisa Graff.

Ruby is best friends with Emma, but she and Emma's twin sister Olivia are definitely not friends. Unfortunately, Emma will be away for the summer, while Ruby and Olivia are going to be stuck at a community service day camp for troublemakers--together.

To kick off the spirit of service, the campers are outfitted with bright pink polka-dotted t-shirts with smiley faces on the front, then tasked with cataloging the contents of an abandoned mansion. Sorting through objects in an old house sounds boring, and working with each other is that last thing the girls want to do, but the stuff is actually pretty cool. There's everything from mink stoles to golf clubs to stuffed deer heads . . . and . . . wait . . . is that stuffed deer head watching them?

When the taps run freezing cold and doors slam inexplicably, Ruby and Olivia wonder if the other campers are having a bit of fun, or if the abandoned mansion is looking for new residents. To solve the mystery, Ruby and Olivia will have to put their grudges aside and figure out how to be a team with or without Emma.
***About Rachel Hawkins***
Rachel Hawkins is the author of Journey's End, the Rebel Belle series, and the New York Times bestselling Hex Hall series. Born in Virginia and raised in Alabama, Rachel taught high school English before becoming a full-time writer.
Find Rachel Here: Website | Twitter | Goodreads
***Our Top 10 Favorite Things About Ruby & Olivia by Rachel Hawkins***
1. Rachel Hawkins
Rachel Hawkins is one of our favorite authors, and the Hex Hall series is still, to this day, one of our all-time favorites. No one writes like Rachel does, and that's one of our favorite things about Ruby and Olivia.
2. The Cover
Upon first inspection, this cover is beautiful. But it's so much more than that. Take a closer look–there's all kinds of info here! We love this highly illustrative types of covers, and this one is a fave for sure.
3. Ruby & Olivia
We like both Ruby's spunky sass and Olivia's sweet dispositions. They're highly relatable and lots of fun!
4. Friendship
You know we're all about being besties. , which brings us to..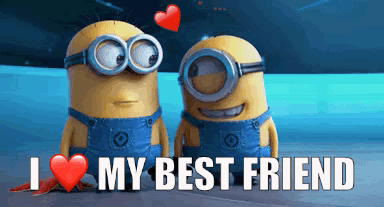 5. Twins!
There's a set of twinnies in our lives that makes everything brighter, so we love reading books featuring twins. Though we would have liked more with Emma (who is Olivia's twin), we're happy for their relationship and the sacrifices Olivia was willing to make for hers.
6. Glitter
And lipstick (and loyalty). The two reasons Ruby and Olivia get in trouble and have to do community service in the first place. Girls after our own hearts.
7. Sleuthing
We love a good mystery, and there's plenty of that at Camp Chrysalis.
8. MG Spookiness
One of us is a giant scaredy cat, so the delightful level of spook in Ruby and Olivia is about all she could handle.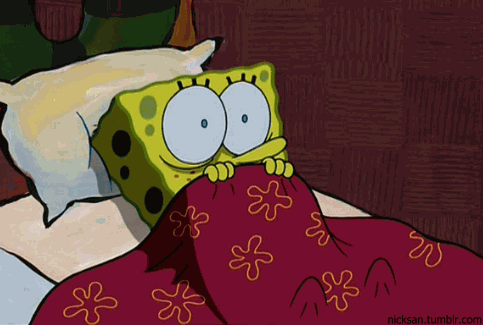 9. Live Oak House
The setting for this book is just perfect.
10. It's a Quick Read
We love a fast-paced read, and this one is right on the money. We finished it in less than an afternoon–the perfect day!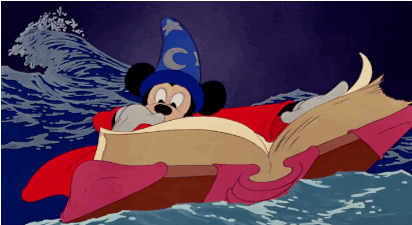 ***Some More Thoughts…***
The 411:
Ruby and Olivia have to spend the summer doing community service cleaning up Live Oak House, a mysterious maybe-haunted mansion. Their tenuous relationship blossoms into true friendship as they put their sleuthing skills to the test to solve what exactly is going on at Camp Chrysalis.

What We Loved:
We loved a lot of things about this book. Just check out our Top Ten list above!

Um...Not So Much:
We wanted a little more at the end than we got.

Bottom Line:
Spectacularly spooky, Ruby and Olivia by Rachel Hawkins is the perfect fast-paced read for Fall if you love a good story of friendship and mystery.

Verdict:
Rating Report
Cover
Characters
Plot
Writing
Overall:
4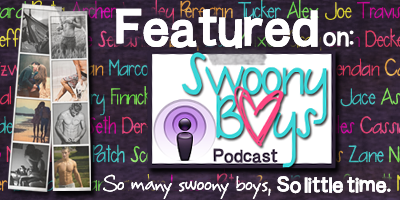 Related Posts