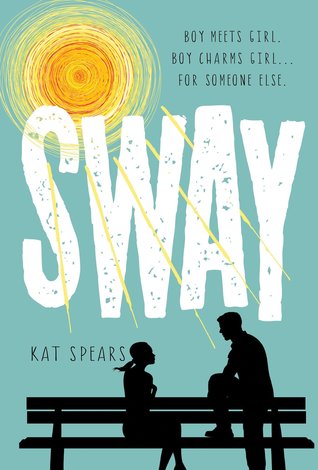 Sway
by
Kat Spears
Also by this author:
Breakaway
Published by
St. Martin's Griffin
on September 16, 2014
Genres:
Contemporary
,
Retellings
Pages:
320
Goodreads
Buy the Book
In Kat Spears's hilarious and often poignant debut, high school senior Jesse Alderman, or "Sway," as he's known, could sell hell to a bishop. He also specializes in getting things people want---term papers, a date with the prom queen, fake IDs. He has few close friends and he never EVER lets emotions get in the way. For Jesse, life is simply a series of business transactions.

But when Ken Foster, captain of the football team, leading candidate for homecoming king, and all-around jerk, hires Jesse to help him win the heart of the angelic Bridget Smalley, Jesse finds himself feeling all sorts of things. While following Bridget and learning the intimate details of her life, he falls helplessly in love for the very first time. He also finds himself in an accidental friendship with Bridget's belligerent and self-pitying younger brother who has cerebral palsy. Suddenly, Jesse is visiting old folks at a nursing home in order to run into Bridget, and offering his time to help the less fortunate, all the while developing a bond with this young man who idolizes him. Could the tin man really have a heart after all?

A Cyrano de Bergerac story with a modern twist, Sway is told from Jesse's point of view with unapologetic truth and biting humor, his observations about the world around him untempered by empathy or compassion---until Bridget's presence in his life forces him to confront his quiet devastation over a life-changing event a year earlier and maybe, just maybe, feel something again.
We were so excited to read this book, we don't know what happened. It just wasn't what we expected.
The 411:
So. Jesse Alderman has got sway–he can get anything you need. He's sort of like that guy you go to in prison when you need cigarettes or a rock hammer. Except this is high school, and he gets things like essays, liquor, and fake IDs. He doesn't just deal in money, though.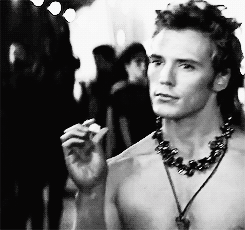 When Ken asks Jesse for Bridget, it's all business. Except Jesse–who has shown no emotion up to this point–finds himself falling for Bridget. He's determined to keep feelings off the table, so he continues on his mission to set up his client.

What We Loved:
The one shining star was Jesse's relationship with Bridget's younger brother, who has Cerebral Palsy. But even that doesn't sit right with us.
This story was a quick read, but we wouldn't call it fast-paced.

Um...Not So Much:
We don't know what to say about this book besides it makes us sad. We love Cyrano de Bergerac and wanted to love Sway, too. But we didn't. Jesse is an asshole. He thinks girls are stupid and he hates cheerleaders. We mean, we get not liking cheerleaders to an extent. But come on, everyone who was a cheerleader isn't going to work at Hooters. We digress.
We didn't feel like he had any character growth. As far as Bridget goes, we weren't huge fans, either. We didn't connect with any of these characters, really.

Bottom Line:
It didn't have a whole lot happening, really. We wanted more from these characters–transition, redemption, something. We didn't get it, but maybe you'll like this a lot more than we did. It just wasn't enough for us.

Verdict:
Rating Report
Cover
Characters
Plot
Writing
Swoon
Overall:
2.5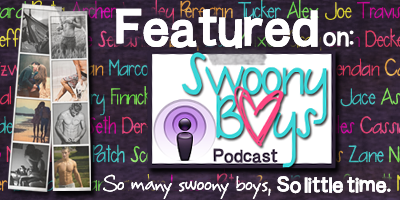 Related Posts