The Truth About Forever
by
Sarah Dessen
Published by
Viking Juvenile
on May 11, 2004
Genres:
Contemporary
,
Romance
Pages:
374
Goodreads
Buy the Book
A long, hot summer...

That's what Macy has to look forward to while her boyfriend, Jason, is away at Brain Camp. Days will be spent at a boring job in the library, evenings will be filled with vocabulary drills for the SATs, and spare time will be passed with her mother, the two of them sharing a silent grief at the traumatic loss of Macy's father.

But sometimes, unexpected things can happen—things such as the catering job at Wish, with its fun-loving, chaotic crew. Or her sister's project of renovating the neglected beach house, awakening long-buried memories. Things such as meeting Wes, a boy with a past, a taste for Truth-telling, and an amazing artistic talent, the kind of boy who could turn any girl's world upside down. As Macy ventures out of her shell, she begins to question her sheltered life.

Is it really always better to be safe than sorry?
The 411:
This is our first Sarah Dessen book! She has been on our radar for so long now, and we're only wishing we had picked up one of her books sooner; though we did run out and buy another the day after we finished this one.
Macy Queen is gearing up for an uneventful summer. With her boyfriend off at summer camp, she is filling in for him at the library info desk; a job she loathes thanks to the two uninviting girls that are now her coworkers. Macy is just trying to stay in control of her life as she still grieves the unexpected loss of her father and the curveballs that this summer brings.
But during a party at Macy's home she meets a band of unconventional and interesting people that make her wonder what she is missing. Throwing caution to the wind Macy joins their crazy catering crew. It doesn't take long for Macy to start looking at her life in a different light.

What We Loved:
One thing about this book that we loved is that many of the characters are grieving, but none are grieving in quite the same way. It is a nice reminder that everyone handles things in their own way, yet none of those ways are wrong.
We really liked seeing Macy go from uptight and censored to brash and carefree. This book gives hope for anyone struggling with a loss. And that "ah-ha" moment that you'll find in this book brought tears to our eyes.
We really loved this book. And if you want to find out what the truth about forever is, you'll have to read this book and discover it for yourself. 😉

Um...Not So Much:
Jason. Yea, that's about it. Not a fan of his at all.

Bottom Line:
We recommend this book for anyone with a heart.

Verdict:
Rating Report
Cover
Characters
Plot
Writing
Swoon
Overall:
4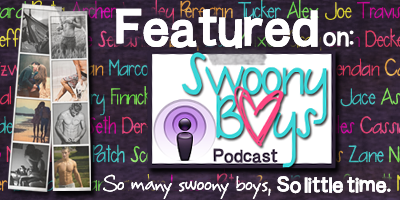 Related Posts