It's time for another installment of Waiting on Wednesday, where we give you the 411 on the books that we can't wait to read.
Of Curses and Kisses by Sandhya Menon
Anticipated Arrival Date: 2/18/2020
From the New York Times bestselling author of When Dimple Met Rishi comes the first novel in a brand-new series set at an elite international boarding school, that's a contemporary spin on Beauty and the Beast.
Will the princess save the beast?
For Princess Jaya Rao, nothing is more important than family. When the loathsome Emerson clan steps up their centuries-old feud to target Jaya's little sister, nothing will keep Jaya from exacting her revenge. Then Jaya finds out she'll be attending the same elite boarding school as Grey Emerson, and it feels like the opportunity of a lifetime. She knows what she must do: Make Grey fall in love with her and break his heart. But much to Jaya's annoyance, Grey's brooding demeanor and lupine blue eyes have drawn her in. There's simply no way she and her sworn enemy could find their fairy-tale ending…right?
His Lordship Grey Emerson is a misanthrope. Thanks to an ancient curse by a Rao matriarch, Grey knows he's doomed once he turns eighteen. Sequestered away in the mountains at St. Rosetta's International Academy, he's lived an isolated existence—until Jaya Rao bursts into his life, but he can't shake the feeling that she's hiding something. Something that might just have to do with the rose-shaped ruby pendant around her neck…
As the stars conspire to keep them apart, Jaya and Grey grapple with questions of love, loyalty, and whether it's possible to write your own happy ending.
Why We Can't Wait
Wait, wait, wait. What is actually happening here? Sandhya Menon, who wrote one of our favorite books ever (When Dimple Met Rishi ), wrote a retelling –you know we love those –set in an international boarding school –featuring a princess ?!?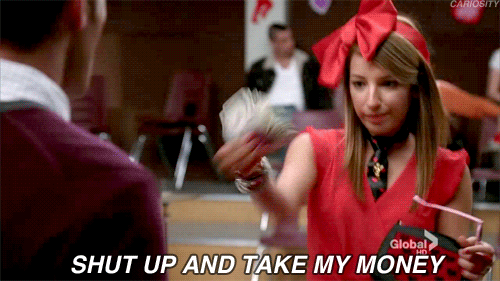 So, like totally tell us what's got you bouncing in anticipation this week. What are you waiting on?
Related Posts