It's time for another installment of Waiting on Wednesday, where we give you the 411 on the books that we can't wait to read.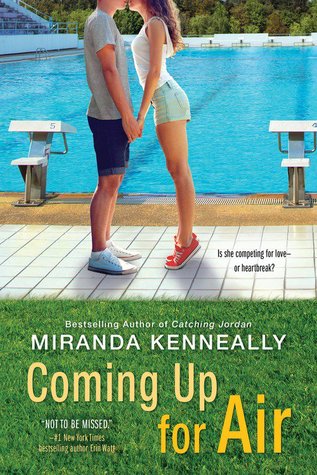 Coming Up for Air by Miranda Kenneally
Anticipated Arrival Date: 7/1/2017
Swim. Eat. Shower. School. Snack. Swim. Swim. Swim. Dinner. Homework. Bed. Repeat.
All of Maggie's focus and free time is spent swimming. She's not only striving to earn scholarships—she's training to qualify for the Olympics. It helps that her best friend, Levi, is also on the team and cheers her on. But Levi's already earned an Olympic try out, so she feels even more pressure to succeed. And it's not until Maggie's away on a college visit that she realizes how much of the "typical" high school experience she's missed by being in the pool.
Not one to shy away from a challenge, Maggie decides to squeeze the most out of her senior year. First up? Making out with a guy. And Levi could be the perfect candidate. After all, they already spend a lot of time together. But as Maggie slowly starts to uncover new feelings for Levi, how much is she willing to lose to win?
Pre-Order Coming Up for Air Here

♥

Add Coming Up for Air to Your TBR.
So, like totally tell us what's got you bouncing in anticipation this week. What are you waiting on?
Related Posts