So many books come out each week that it makes it hard to decide what to read. We want to make that a little bit easier on you by sharing our favorite releases from the week and telling you our top 3 reasons why we think you'll love them too!
This week our selection is Pretty in Punxsutawney by Laurie Boyle Crompton. Are you ready to hear more about this book and its author? Here we go…
Pretty in Punxsutawney
by
Laurie Boyle Crompton
Published by
Blink YA Books
on 1/22/2019
Genres:
Contemporary
,
Romance
Pages:
300
Goodreads
Buy the Book
A Groundhog Day meets Pretty in Pink mashup from author Laurie Boyle Crompton, Pretty in Punxsutawney tells the tale of a girl willing to look beneath the surface to see people for who they really are.

Andie is the type of girl who always comes up with the perfect thing to say…after it's too late to say it. She's addicted to romance movies—okay, all movies—but has yet to experience her first kiss. After a move to Punxsutawney, PA, for her senior year, she gets caught in an endless loop of her first day at her new school, reliving those 24 hours again and again.

Convinced the curse will be broken when she meets her true love, Andie embarks on a mission: infiltrating the various cliques to find the one boy who can break the spell. What she discovers along the way is that people who seem completely different can often share the very same hopes, dreams, and hang-ups. And that even a day that has been lived over and over can be filled with unexpected connections and plenty of happy endings.
3 Reasons You Should Read…
Pretty in Punxsutawney by Laurie Boyle Crompton
Okay, okay, okay. Did you see that this is a mashup between Pretty in Pink and Groundhog Day? I mean…we can't even. With the 80s references and the MC being named Andie, we're just so excited!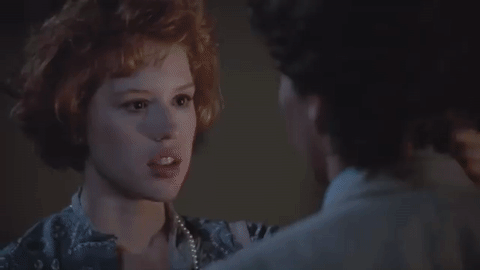 The journey that Andie goes on to find herself as well as the friends she makes along the way are everything we want in a quick, contemporary read.
This book promises plenty of happy endings. And you know those are our favorite kind.
Related Posts