It's time for another installment of Waiting on Wednesday, where we give you the 411 on the books that we can't wait to read.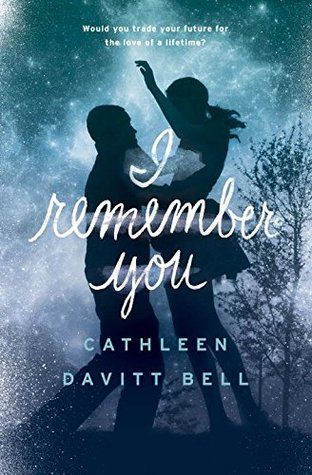 I Remember You by Cathleen Davitt Bell
Anticipated Arrival Date: 2/10/2015
For fans of THE FUTURE OF US and IF I STAY comes an engrossing story of two teens, whose love for each other is tested by time and fate.
Lucas and Juliet couldn't be more different from each other. But from the moment Lucas sees Juliet, he swears he remembers their first kiss. Their first dance. Their first fight. He even knows what's going to happen between them—not because he can predict the future, but because he claims to have already lived it.
Juliet doesn't know whether to be afraid for herself or for Lucas. As Lucas's memories occur more frequently, they also grow more ominous. All Juliet wants is to keep Lucas safe with her. But how do you hold on to someone you love in the present when they've begun slipping away from you in the future?
Pre-Order I Remember You Here

♥

Add I Remember You to Your TBR.
So, like totally tell us what's got you bouncing in anticipation this week. What are you waiting on?
Related Posts