So many books come out each week that it makes it hard to decide what to read. We want to make that a little bit easier on you by sharing our favorite releases from the week and telling you our top 3 reasons why we think you'll love them too!
This week one of our selections is The Hazel Wood by Melissa Albert. Are you ready to hear more about this book and its author? Here we go…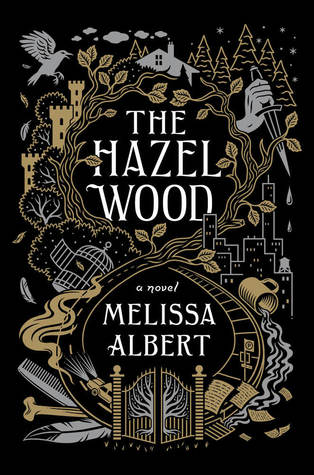 The Hazel Wood by Melissa Albert
Series: The Hazel Wood #1
Published by Flatiron Books on January 30th 2018
Genres: Fantasy
Pages: 368
Goodreads Buy the Book

Seventeen-year-old Alice and her mother have spent most of Alice's life on the road, always a step ahead of the uncanny bad luck biting at their heels. But when Alice's grandmother, the reclusive author of a cult-classic book of pitch-dark fairy tales, dies alone on her estate, the Hazel Wood, Alice learns how bad her luck can really get: her mother is stolen away―by a figure who claims to come from the Hinterland, the cruel supernatural world where her grandmother's stories are set. Alice's only lead is the message her mother left behind: "Stay away from the Hazel Wood."

Alice has long steered clear of her grandmother's cultish fans. But now she has no choice but to ally with classmate Ellery Finch, a Hinterland superfan who may have his own reasons for wanting to help her. To retrieve her mother, Alice must venture first to the Hazel Wood, then into the world where her grandmother's tales began―and where she might find out how her own story went so wrong.
3 Reasons You Should Read…
The Hazel Wood by Melissa Albert
This one was definitely darker than our typical reads, but that's part of what made it so good. It was a little creepy, a little gritty and all kinds of wonderful.
We didn't LOVE Alice. In fact, there were plenty of times that we didn't even really like her. But in spite of that, we couldn't stop reading. We turned the pages faster and faster and didn't want it to end when it was over.
The writing in The Hazel Wood was like nothing we'd read in a while. It's got plenty of twists and turns, that dark and creepy fairy-tale vibe and gorgeous phrasing that will leave you begging for more. If you haven't already gotten your hands on a copy, you're going to want to make it happen sooner rather than later.
Related Posts