Welcome to Swoony Boys Podcast! This is our stop on the Whisper to Me Tour hosted by Irish Banana Tours! We are so excited for you to get to know more about this book and its author, Nick Lake!
We've got an awesome interview with Nick for you, plus a fun giveaway at the bottom of the post! You don't want to miss any of it! Ready? Here we go…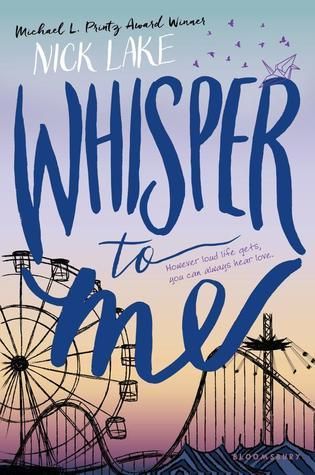 Whisper to Me by Nick Lake
Published by Bloomsbury Publishing on May 3rd, 2016
Genres: Contemporary, Contemporary Romance
Pages: 544
Goodreads Buy the Book

A remarkable story of strange beauty and self-discovery from Printz Award winner Nick Lake

Cassie is writing a letter to the boy whose heart she broke. She's trying to explain why. Why she pushed him away. Why her father got so angry when he saw them together. Why she disappears some nights. Why she won't let herself remember what happened that long-ago night on the boardwalk. Why she fell apart so completely.

Desperate for his forgiveness, she's telling the whole story of the summer she nearly lost herself. She's hoping he'll understand as well as she now does how love—love for your family, love for that person who makes your heart beat faster, and love for yourself—can save you after all.
***INTERVIEW***
Hi, Nick! Thanks for taking the time to talk with us today. We're excited for our readers to get to know you a little better. Let's get started!
Tell us a little about Whisper to Me. What was your favorite scene to write?
My favorite scene to write – and it might sound weird – was a really painful scene when Cassie and Julie are on a big wheel, throwing paper cranes down onto the town below. It's kind of the emotional apogee of the book. I wrote it on a plane from Arizona to New York and was just in floods of tears. The businessman next to me was looking at me very strangely. For reasons that will make sense to anyone who reads the book, it hurt a lot to write – but in a cathartic way. And it poured out, the words all in a tumble, all in one long sentence, which is when it feels like writing is like playing music, or something.
Do you have a favorite part of the writing process?
Not really. I don't usually enjoy the writing process to be honest. I think there are two kinds of writers: the ones who like the actual work of putting words on paper and if anything will put off completing a story; and on the other hand, the ones who feel the story in their heads like an infection, and want to get it out. I'm the latter kind. Once the story is there, I just want to get it out, and on the screen. It's obsessive and not very fun. But then I always want to do it again. I guess it's like running marathons, or getting tattoos.
Tell us about your writing space. What does it look like? Are there any rituals, snacks, or things you have to have around when you write?
I am in my writing space now. It's seat B64 on the Great Western Railways train from London Paddington to the Cotswolds, where I live. I am wearing my Bose noise cancelling headphones, which are maybe the most important part of the ritual. The wifi sucks, which is perfect for my purposes. I turn it off on my laptop, plug in the headphones, and write. When I'm working on a manuscript, I spend an hour and a half in the morning, and the same in the evening, writing in this seat. Actually one good thing I'll say about writing: I go into a kind of trance when I'm doing it; I just disappear and the character telling the story takes over. So I literally, often, open my laptop and then next thing I know I'm home, or in London. It just cancels out the time in between. Even great TV shows – which I watch a lot of on the train – can't do that. I always get distracted. Writing erases the commuting time.
Did you have to do any kind of research to make the story seem believable?
Oh yes. Cassie starts to hear a voice and I wanted that to play out in a credible way, in terms of her symptoms but also in terms of the help she gets. So that meant doing a lot of reading about voice hearing, and also talking to mental health professionals about the intervention that would take place. Luckily I didn't have to research the location because Cassie lives in a New Jersey town that is quite closely modeled on the real New Jersey town where I worked for a summer, at the amusement park on the beach. In fact I did the job that "you" does in the book, delivering plush to the concession stands in a pick-up truck.
This is one of our favorite questions to ask authors. If you could introduce one of your characters to another character from any other book (by any author!), who would it be and why?
That is a good question. I think I'd introduce Cassie to Violet from All the Bright Places. I feel like they'd have a lot of support to give each other. They'd make amazing roommates at college. Actually that's how I like to imagine them – living together, sharing books, writing for the college paper.
What's the best piece of advice you've ever received from another author? Do you have a favorite piece of advice to give to aspiring authors?
I was telling a colleague of mine – I'm a book editor by day – about the fact that I wanted to write. I started telling him the story I had in mind and he said, "don't tell it to me, just write it. Get the first draft down on paper and it'll be shit but you'll have the story from start to finish, and then you can make it better." So I did.

Favorite advice for aspiring authors? Don't listen to any advice apart from what shines for you. Don't listen to any stories except the ones that shine for you. Notice when something someone says makes an electric crackle in your brain. Notice when an idea does the same thing. Then chase that. Ignore everything else. Write 1,000 words a day. Don't write 1,000 words a day. Keep a notebook. Don't keep a notebook. It doesn't matter. Just look for the spark.
Is there a book or book series that you love and think is underappreciated or never got enough credit for how good it was?
100%. There's a wonderful duology of British proto-YA novels that came out years before the whole YA thing and won a couple of prizes but never really broke through – they're called The Sterkarm Handshake and The Sterkarm Kiss, by Susan Price, and anyone who loves YA, beautiful writing, romance, storytelling and, well, novels, should seek out copies. They're about a woman from now who travels back in time to the border region of England and Scotland during the period when the border reivers were all killing each other. She's attached to a project, using a time tunnel, to mine the past landscape for its resources. But she ends up falling in love with one of the men from the local fortified farm, Per, who thinks that she is a fairy who has come through the hill from fairyland. With major consequences for both of them.

It's violent, exciting, vividly imagined, deeply moving, and morally complex, with both characters intrigued and appalled by each other, for different reasons. I can't recommend it highly enough.
You know we have to ask you about swoon. We can't let anyone leave without talking about it. We want to know what makes you swoon!
I think the moment when Sinead O'Connor cries real tears in the video for 'Nothing Compares 2 U' may be the most beautiful thing I know.
What is something that your readers would be surprised to learn about you?
When I turned 35 I bought myself a skateboard and set myself the goal of learning to Ollie within a year. I didn't quite manage it, but I can do it now (I'm 36 and a half)…
Is there ever anything that you always wish someone would ask you in an interview, but they never do?
"Nick, what is the greatest invention in history?"

"Ice cream. Ice cream is the greatest invention."

You're welcome.
Thanks so much for stopping by, Nick! We had so much fun!
***Meet Nick Lake***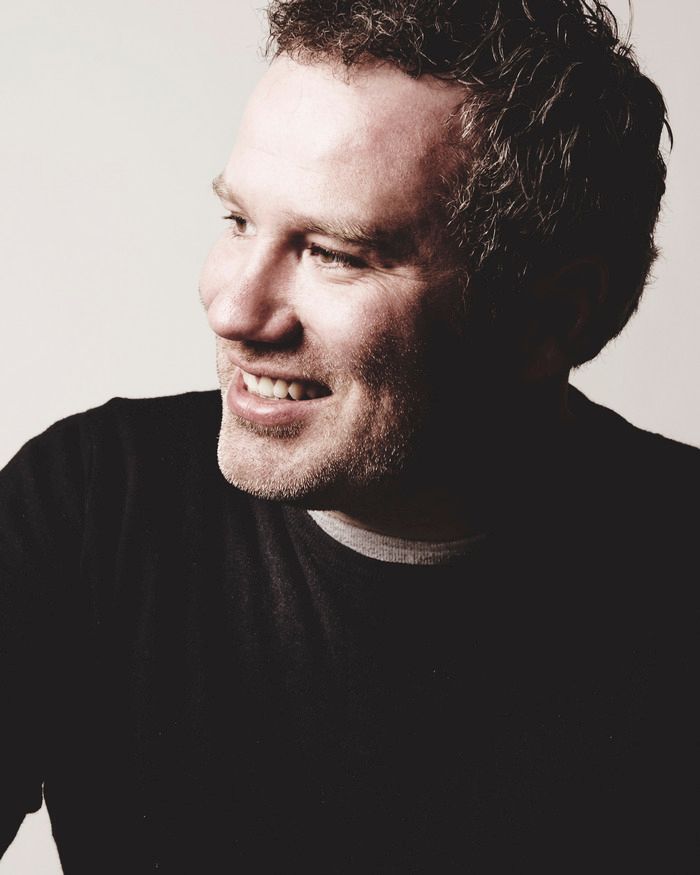 Nick writes and edit books for young adults. His first YA novel IN DARKNESS, was published by Bloomsbury in 2012 and won the Michael L Printz Award for Excellence in YA Literature. He also wrote a book called HOSTAGE THREE about a girl kidnapped by Somali pirates.
THERE WILL BE LIES is coming in January 15 and is about a girl who learns that everything she knows is a lie. To say it's a book with a twist in the story would be a massive understatement. There is also a talking coyote in it.
He lives with my wife, daughter and son in a 16th century house in England with almost 19th century amenities. Sometimes the heating even works.
He likes: reading, art, music, food containing sugar, cities at night, the countryside in the daytime, vintage furniture, modern standards of heating (see above), travelling.
He dislikes: being sick, failing, being underdressed in the cold, being overdressed in the heat, the unnecessary suffering of children, being punched in the face.
Find Nick Here:
Website | Tumblr | Twitter | Goodreads
***GIVEAWAY***
Win a Finished Copy of Whisper to Me | US ONLY
a Rafflecopter giveaway
Good luck and happy swooning!
Make sure you check out the other stops on the tour here:
Related Posts