So many books come out each week making it hard to decide what to read. We want to make that a little bit easier on you by sharing our favorite release from today and telling you our top 3 reasons why we think you'll love it too!
This week our selection is All We Have Is Now by Lisa Schroeder. Are you ready to hear more about this gorgeous book? Here we go…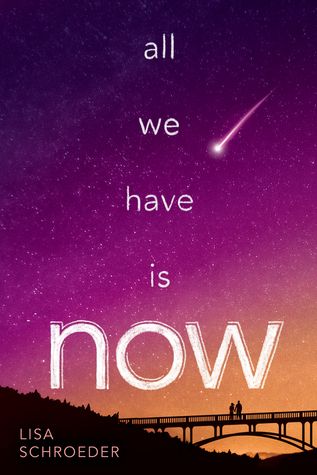 All We Have Is Now by Lisa Schroeder
Published by Scholastic on July 28th, 2015
Genres: Contemporary, Sci-Fi
Pages: 272
Goodreads Buy the Book

What do you do with your last day on earth?

Just over twenty-four hours are left until an asteroid strikes North America, and for Emerson and everyone else who didn't leave, the world will end. But Emerson's world already ended when she ran away from home. Since then, she has lived on the streets, relying on her wits and on her friend Vince to help her find places to sleep and food to eat.

The city's quieter now that most people are gone, and no one seems to know what to do as the end approaches. But then Emerson and Vince meet Carl, who tells them he has been granting people's wishes -- and gives them his wallet full of money.

Suddenly, this last day seems full of possibility. Emerson and Vince can grant a lot of wishes in one last day -- maybe even their own.
3 Reasons You Should Read
All We Have Is Now by Lisa Schroeder
Reason number one is all about our main characters. Emerson and Vince are lovely. We think there should be A LOT more Vince-like characters in the literary world because, swoon!
There is so much to love in this book, but one of our favorite things is the running theme of paying-it-forward. We don't want to spoil anything, but when Vince and Emerson spend their day making others happy it gave us hope for mankind.
We're pretty sure this quote from Julie Murphy says it all, "ALL WE HAVE IS NOW is one of those books my teenage self needed — a thoughtfully crafted reminder that every moment is a gift and that we should be kind, especially to ourselves."
***About Lisa Schroeder***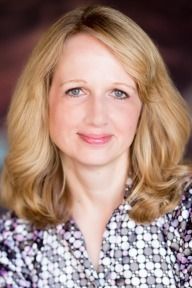 Lisa Schroeder is the author of more than a dozen books for kids and teens. Her latest young adult novel is ALL WE HAVE IS NOW, and the latest novel for 8-12 year olds is MY SECRET GUIDE TO PARIS. She lives in Oregon where she spends her time reading, writing, baking yummy treats, and hiking with her family.
Find Lisa Here:
Website | Twitter | Facebok | Goodreads
Related Posts