Top 10 Books We're Looking Forward To in 2013
We're ending the year teaming up with the lovely ladies at Fiktshun, A Life Bound By Books, Confessions of a Bookaholic, Two Chicks on Books, and Magical Urban Fantasy Reads to feature our Top 10 Favorites all week long. Today, it's all about the books we can't wait to read in 2013.
Stop by tomorrow to hear our new podcast episode on the Boys We Want to Ring in the New Year with!
We're so excited about so many books coming out in 2013. It was tough to choose! Ultimately, these are the books we've been pining for what seems like forever, and we think we have a good mix of Conclusions, Next in Series Releases, Heard Great Things Abouts, Love the Authors, and Cover Flails here.
Top 10 Books We're Looking Forward To in 2013
Boundless by Cynthia Hand
It doesn't matter if you're team Tucker or team Christian (ftr, we're team Jeffrey)–we're sure to get major, major swoons from the last installment of the Unearthly trilogy. And we can't wait.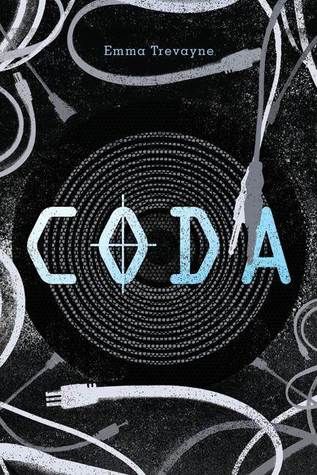 Coda by Emma Trevayne
This one's been on our radar for awhile, and we can't wait to read it. Everyone we know who's gotten an advanced copy (lucky b*tches) has swooned everywhere. We want to swoon over Anthem, too!!!
Detergent by Veronica Roth
Because we got advanced copies of this for our other site, The Divergent Lexicon, it seems like our wait was quadrupled. We cannot wait to see how V ends this series, and we especially can't wait for more Four.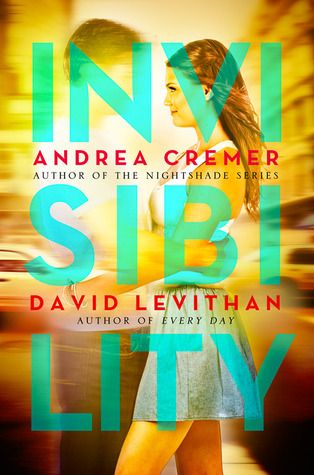 Invisibility by Andrea Cremer and David Levithan
Between the cover, the fact that we're pretty sure this is male pov, and the talent of the co-writers, we absolutely cannot wait to get our hands on a copy of this one!
Isla and the Happily Ever After by Stephanie Perkins
THE WAIT IS ALMOST OVER. We know there will be more Étienne in this one and that alone is enough to make us giddy. Then you add in more Cricket and Josh, and we can't deny that this is one highly anticipated book. We are counting on major swoons.
Let the Sky Fall by Shannon Messenger
We admit to being cover h00rs here. It just looks swoony, right?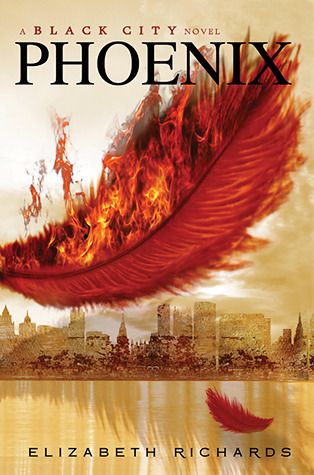 Phoenix by Elizabeth Richards
More Ash. More Natalie. More beautiful words from Elizabeth Richards. More, more, more. We absolutely cannot wait for Phoenix. We just hope that it doesn't rip our delicate little hearts out. Now, how can we get our hands on a copy of this one sooner than June? We're pretty sure we'll die if we have to wait that long.
Revolution 19 by Gregg Rosenblum
Hopefully we've inspired you to put this one at the top of your highly anticipated list. If you still need convincing, stop back here on the 11th of January for our exclusive interview with author Gregg Rosenblum. You don't want to miss it!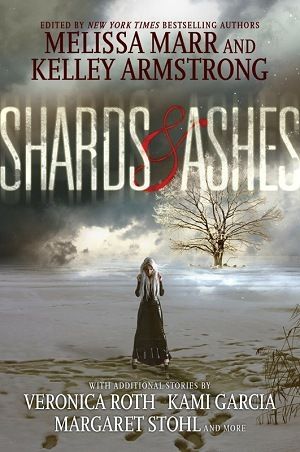 Shards & Ashes by Melissa Marr
Between the list of authors contributing to this, and a cover that has us so very curious, we can't wait to read Shards & Ashes. We're pretty sure we'll be left wanting more from every one of these short stories.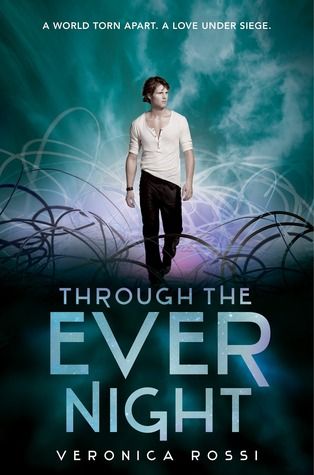 Through the Ever Night by Veronica Rossi
We are not ashamed to admit that we begged anyone and everyone we know in the book world for an advanced copy of this one. We don't want to spoil anything, but all you really need to know is if you think you're in love after Under the Never Sky, just wait. It only gets better and better. Veronica Rossi has a way with words that cannot be beat.
Leave us a comment and let us know what you're most looking forward to. Be sure to check out all the great lists from everyone else participating here. This was such a fun week ♥
Related Posts