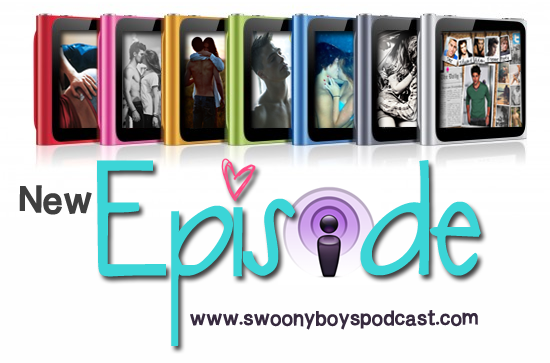 Today we're bringing you a special episode of Swoony Boys Podcast just for Valentine's Day. We love books and their swoony boys, and we know you do too, so consider this like our little box of chocolates just for you.
Subscribe to our podcast in iTunes.
Podcast Notes
We tell you who we would have picked as our Valentines when we were 15 and when we were 17.
Kass was inspired by this photo again:

We talk about Anti-Valentines: Boys we don't want to be our Valentines
Meg says she'd never let Warner rub her in any way.
We discuss whether Ash Fisher has "medusa hair" or not.
We let you know some boys we think we'll love this year.
We beg ask Stephanie Perkins to send us Isla and the Happily Ever After
We clarify that peeps should back up off our boys.
We announce our new feature: Forecast the Future (Enter here and learn how to use Vocaroo here.)
We want to hear from you! Who is the swoony boy that you want to be your Valentine? Leave us a comment and let us know.
Ask Us a Question or Make Suggestions via our Handy Dandy Suggestion Form and tell us who's got you swooning here.
Thanks for listening! ♥♥♥
Related Posts