Welcome to our first Waiting on Wednesday post! In case you haven't heard of it, Waiting on Wednesday is a weekly meme hosted by Breaking the Spine. We ♥ it! This week we are most looking forward to: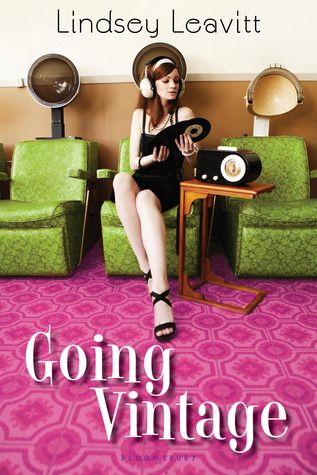 Going Vintage by Lindsey Leavitt
Anticipated Arrival Date: March 26, 2013
When Mallory's boyfriend, Jeremy, cheats on her with an online girlfriend, Mallory decides the best way to de-Jeremy her life is to de-modernize things too. Inspired by a list of goals her grandmother made in 1962, Mallory swears off technology and returns to a simpler time (when boyfriends couldn't cheat with computer avatars). The List:
Run for pep club secretary
Host a fancy dinner party/soiree
Sew a dress for Homecoming
Find a steady
Do something dangerous
But simple proves to be crazy-complicated, and the details of the past begin to change Mallory's present. Add in a too-busy grandmother, a sassy sister, and the cute pep-club president–who just happens to be her ex's cousin–and soon Mallory begins to wonder if going vintage is going too far.
What doesn't sound great about that? We can't wait to read this adorable contemporary! Have you read it yet? Lettuce know what you think.
You can Pre-Order It Here and Add it to YourGoodreads Here.
So, like totally tell us what's got you bouncing in anticipation this week. What are you waiting on?
Related Posts