Welcome to Swoony Boys Podcast! This is our stop on the The Winner's Kiss Tour. When our friends at Macmillan asked us if we wanted to participate in a tour where we'd get to talk about boys and kissing, there was an obvious answer. HECK YEAH! So today, in honor of The Winner's Kiss, we're going to share our favorite literary kiss with all of you! We've also got a fun giveaway at the bottom of the post that you don't want to miss! Ready to go? Let's do this…
***About The Book***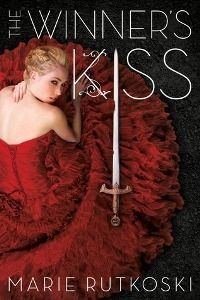 The Winner's Kiss
by
Marie Rutkoski
Also by this author:
The Winner's Curse
Series:
The Winner's Trilogy
Also in this series:
The Winner's Curse
Published by
Farrar Straus Giroux
,
Macmillan
on March 29th, 2016
Genres:
Fantasy
Pages:
352
Goodreads
Buy the Book
War has begun. Arin is in the thick of it, with the East as his ally and the empire as his enemy. He's finally managed to dismiss the memory of Kestrel, even if he can't quite forget her. Kestrel turned into someone he could no longer recognize: someone who cared more for the empire than for the lives of innocent people—and certainly more than she cared for him. At least, that's what he thinks.

But far north lies a work camp where Kestrel is a prisoner. Can she manage to escape before she loses herself? As the war intensifies, both Kestrel and Arin discover unexpected roles in battle, terrible secrets, and a fragile hope. The world is changing. The East is pitted against the West, and Kestrel and Arin are caught between. In a game like this, can anybody really win?
***Our Favorite Kiss***
What book is your favorite literary kiss in?
The Bone Season

by Samantha Shannon

Release Date: 8/20/2013

The year is 2059. Nineteen-year-old Paige Mahoney is working in the criminal underworld of Scion London, based at Seven Dials, employed by a man named Jaxon Hall. Her job: to scout for information by breaking into people's minds. For Paige is a dreamwalker, a clairvoyant and, in the world of Scion, she commits treason simply by breathing.

It is raining the day her life changes for ever. Attacked, drugged and kidnapped, Paige is transported to Oxford – a city kept secret for two hundred years, controlled by a powerful, otherworldly race. Paige is assigned to Warden, a Rephaite with mysterious motives. He is her master. Her trainer. Her natural enemy. But if Paige wants to regain her freedom she must allow herself to be nurtured in this prison where she is meant to die.

Buy The Bone Season Here
Who is kissing?
Warden (Arcturus Mesarthim) and Paige
Why is it your favorite?
Okay, listen. We did not take answering this question lightly. I mean, it's a pretty big deal. We like to consider ourselves
swoony boy
and
kissing experts
, which means we couldn't let you down. So as soon as we found out what
Macmillan
and
Marie
wanted us to do, we got serious. Really, really serious. We did
research
:

After hours and hours of research we finally settled on a kiss from The Bone Season. But why? Well after reading so many amazing kisses we did what any good "perfect kiss researchers" would do. We made a list of the elements of a perfect kiss. Are you ready to see what made the cut? (This is a big deal. Give us a little drum-roll please.)

It's easy to check off items on the list for so many books, but there's a particular kiss in The Bone Season that checks off every single box. It goes a little something like this:
When I turned my head to look at him, he tucked a stray curl behind my ear. His other hand came to rest on my abdomen, pressing my back to his chest. The warmth of him was comforting.

And I could feel his hunger. Not for my aura, but for me.

He nuzzled his head against my cheek. His fingers traced my collarbone. His dreamscape was close, his aura intertwined with mine. My sixth sense heightened, taking him in. "Your skin is cold," he said throatily. "I never–" He stopped. My fingers pushed between his naked knuckles. I kept my eyes open.

His lips moved to my jaw. I guided his hand to my waist. The lure of his touch was excruciating; I couldn't flinch. I couldn't refuse him. I wanted this, before the end. I wanted to be touched, to be acknowledged. I lifted my chin, and his lips closed over mine.

I clutched his back, pulling him against me. He caught the nape of my neck in his hand. I could feel each callus on his palms. His breath was hot. The kiss was slow. Don't stop, don't stop. I couldn't think of anything but those words: don't stop. His hands ran up my sides, my back, and clasped me. He lifted me onto a crate. I placed my hands against his neck. I felt the thick heat of him. His rhythm. My rhythm.
After reading that is there any question why it's our favorite? We didn't think so. Now go ahead. Read it again.
Bonus Question: What kiss do you hope will occur in Marie Rutkoski's The Winner's Kiss?
The answer to this one is so simple. Two words. Okay, two words and an ampersand. Arin & Kestrel
♥♥♥
***Send A Kiss To A Friend***


Not only did the awesome awesomes at Macmillan put together this tour, they are also giving us a chance to send a copy of The Winner's Curse to a friend who hasn't read the series yet. (We know, we know. Why would be friends with them if they haven't read it? That's a discussion for another time.) Our lucky friend/reader is Trish. Macmillan will be sending you a copy of your own very soon! Keep an eye on your mailbox.
***About Marie Rutkoski***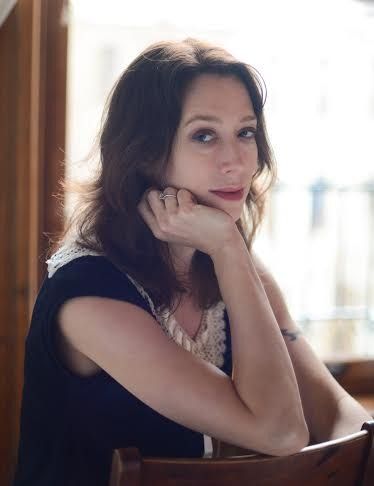 Marie Rutkoski is the author of the YA novel The Shadow Society and the children's fantasy series The Kronos Chronicles, including The Cabinet of Wonders, The Celestial Globe and The Jewel of the Kalderash. Her next project is a YA trilogy that begins with The Winner's Curse, which is scheduled to be published in March 2014.
Marie grew up in Bolingbrook, Illinois (a suburb of Chicago), as the oldest of four children. She holds a BA from the University of Iowa and a PhD from Harvard University. Marie is currently a professor at Brooklyn College, where she teaches Renaissance Drama, children's literature and fiction writing. She lives in New York City with her husband and two sons.
Find Marie Here:
Facebook | Website | Twitter | Goodreads
***GIVEAWAY***
1 Lucky Winner Will Receive A Pre-order of The Winner's Kiss
Open Internationally
a Rafflecopter giveaway
Good luck and happy swooning!
Make sure you tell us all about your favorite literary kisses below!
CLICK HERE TO CHECK OUT THE OTHER POSTS ON THE TOUR
Related Posts