It's time for Waiting on Wednesday, where we give you the 411 on the books that we can't wait to put on our shelves. This week, we're letting you know about a book that's been on our lists for months. Meg begged for this one at ALA-midwinter, but alas, the bookgods weren't smiling down upon us. We're so excited to read: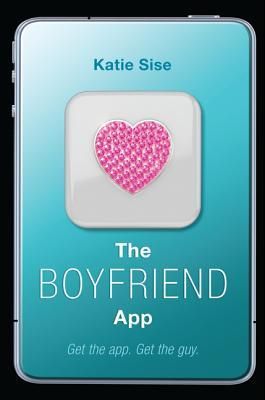 The Boyfriend App by Katie Sise
Anticipated Arrival Date: April 30, 2013
In
The Boyfriend App
by Katie Sise, super-smart, somewhat geeky Audrey McCarthy can't wait to get out of high school. Her father's death and the transformation of her one-time BFF, Blake Dawkins, into her worst nightmare have her longing for the new start college will bring.
But college takes money. So Audrey decides she has to win the competition for the best app designed by a high schooler—and the $200,000 that comes with it. She develops something she calls the Boyfriend App, and suddenly she's the talk of the school and getting kissed by the hottest boys around. But can the Boyfriend App bring Audrey true love?
First, let's take a little looksie at the cover. It's so pretty. Ya'll know Kass has a thing for rhinestones and we are all about the hearts! Add the total win storyline, and you've got one of our faves in the making. Can't wait!!! Have you read it yet? Lettuce know what you think!
You can Pre-Order It Here and Add it to YourGoodreads Here.
So, like totally tell us what's got you bouncing in anticipation this week. What are you waiting on?
Waiting on Wednesday is a weekly meme hosted by Breaking the Spine. We ♥ it!
Related Posts