Abandon by Elana Johnson
Published by: Simon Pulse on June 4, 2013
Pages: 408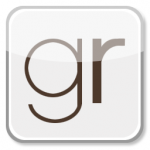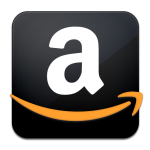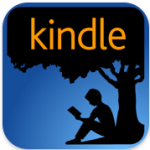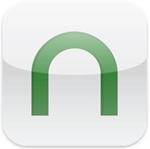 The fight for independent thought becomes a matter of life or death in this sizzling and intense conclusion to the Possession trilogy.Vi has made her choice between Jag and Zenn, and the resistance may have suffered for it. But with the Thinkers as strong as ever, the rebels still have a job to do. Vi knows better than anyone that there's more at stake than a few broken hearts.

But there is a traitor among them…and the choices he makes could lead to the total destruction of everything Vi has fought for.

Vi, Jag, and Zenn must set their problems aside for the resistance to have any hope of ending the Thinkers' reign. Their success means everything…and their failure means death.
We're so excited to be one of the stops on the Possession Series scavenger hunt! The third and final book in the series, ABANDON, hit shelves on June 4!
We're glad to interview author Elana Johnson on Swoony Boys Podcast today:
The whole idea for the Possession Series is so unique. Where did you get the inspiration for it?
I had read a great dystopian novel in 2008, and I wanted to write a book in a similar vein. I didn't know what dystopian was, so I had to look it up. Once I'd done enough research, I needed to figure out what was going to be my "oppressive government" that was ultimately going to be the downfall of my society.

I've always been fascinated by free choice; who we allow to influence us; why we choose the things we do. So brainwashing – that free choice taken away – was an almost immediate thought.
Why dystopian?
I adore dystopian novels. I've read a ton of them now – since that initial one in 2008 – and I think it's because the future can be anything. That's exciting to me.
Did you come up with a general arc for the entire series and then the arcs for the individual books first or the other way around?
Possession was written as a standalone, believe it or not! Surrender and Abandon came later, and it helped a lot that they're almost companions to Possession, though they do continue Vi's story in a sequential way.
What was the hardest part of writing each book?
What's not hard about writing a book?! Possession was actually the easiest to write. It's first. Surrender and Abandon have been much more difficult, because there are words that are already in print – and they can't be changed!

Surrender's biggest challenge was writing from a male point-of-view. Gunner is quiet, and he was hard to get a handle on.

Abandon's biggest problem was trying to tie everything up in what I hope! is a satisfying way.
What was your favorite part to write?
There are a few scenes in each book that I absolutely adore. There's one in Possession, where Vi makes herself birthday cake after she and Jag have argued, and he finds her and they have this moment where he says he only wants her. I love that scene – and it almost hit the cutting room floor.

There's a scene in Surrender where Gunner and Raine are out flying at night, and he tells her he's leaving Freedom. They kiss, and his response is: "I'm still leaving." I don't know why, but I love that.

There are a lot of scenes in Abandon that I love – I think because we finally get to be inside Jag's and Zenn's head. They've been such prevalent players in the series, and we finally get to see the world and conflicts through their eyes.
Do you have any writing rituals?
Not really. I open the laptop, crack my knuckles, and go for it! Ha! In all seriousness though, I am extremely scheduled due to my day job, family life, and other obligations. So every day, I have time that I dedicate to writing, and when that time comes – watch out! I write.
Do you have a dream cast for the series?
Hmm, the only one I've really thought about is Jag. And David Henrie (Wizards of Waverly Place anyone?) must be Jag Barque.
Do you have a favorite character?
Jag Barque! He is so complex, and so opinionated, and so many things I wish I was – and wasn't.
Who are your favorite authors?
I'm so glad this question is plural! I love Scott Westerfeld's contemporary, Kathleen Duey's fantasy, Caragh M. O'Brien's dystopians, and Rae Carson's fantasy.
Are there any books or authors that you think your readers would be surprised to find out that you love?
I'm not sure. I talk about books a lot on my blog – maybe that I've delved into some adult sweet romance and I love it? Yeah, maybe that.
What are you reading right now?
I just started Control by Lydia Kang – which comes out later this year. It's super-good!
You know we have to ask–Who is the boy that makes you swoon the most?
In fiction? There are too many to choose! It's probably the boy from the last book I finished – Leon from PROMISED.

In real life, it's my husband.
What can readers expect to see from you next?
Oh, I hope a lot of things! I have a YA science fiction time travel novel I'm prepping, a YA fantasy that I love, and a YA contemporary novel-in-verse that I hope to share with readers.
Just one more question! Is there ever anything you wish people would ask you during these interviews, but they never do?
Bacon or chocolate! And I think we all know the answer to that. 😉
Today's scavenger hunt can begin here! Somewhere on this map of the Association is the winning city. Elana has mentioned the city here in this interview, and you can find references to it in all of today's posts. (See complete blog tour here.)
When you know today's scavenger hunt city, enter it in this form for a chance to win one of six Possession Series paperback packages and a $50 Amazon gift card!
Continue the scavenger hunt at The Book Monsters, where you'll find another clue for today's city!
As if that weren't enough, there will be a daily winner of Possession series swag! Enter in the Rafflecopter below.
a Rafflecopter giveaway
If you get lost, no worries! you can always go to Elana's blog to find your place. Happy hunting and good luck!
Related Posts