It's time for Flashback Friday, where we feature a book that's at least two years old. They could be books we've read and loved or books we need to jump on.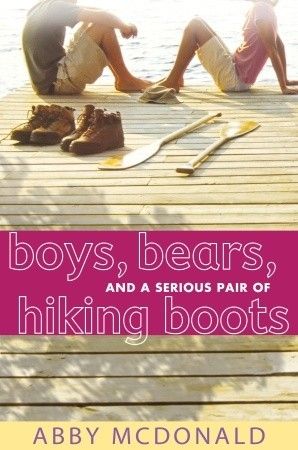 Boys, Bears, and a Serious Pair of Hiking Boots by Abby McDonald
Published on 4/13/2010 by Candlewick Press
Can a boy-hungry Jersey girl survive the wilds of Canada with her eco-identity intact? A witty new YA novel from the author of SOPHOMORE SWITCH.
Jenna may hail from the 'burbs of New Jersey, but Green Teen activism is her life. So when her mom suggests they spend the summer at Grandma's Florida condo, Jenna pleads instead to visit her hippie godmother, Susie, up in rural Canada. Jenna is psyched at the chance to commune with this nature she's heard about — and the cute, plaidwearing boys she's certain must roam there. But after a few run-ins with local wildlife (from a larger-than-life moose to Susie's sullen Goth stepdaughter to a hot but hostile boy named Reeve), Jenna gets the idea that her long-held ideals, like vegetarianism and conservation, don't play so well with this population of real outdoorsmen. A dusty survival guide offers Jenna amusing tips on navigating the wilderness — but can she learn to navigate the turns of her heart?
We've read a couple of other books by author Abby McDonald and definitely want to check this one out, too.
Grab your copy of Boys, Bears, and a Serious Pair of Hiking Boots and Add Boys, Bears, and a Serious Pair of Hiking Boots to Your TBR List.
Want to participate? Post your Flashback Friday and link it below!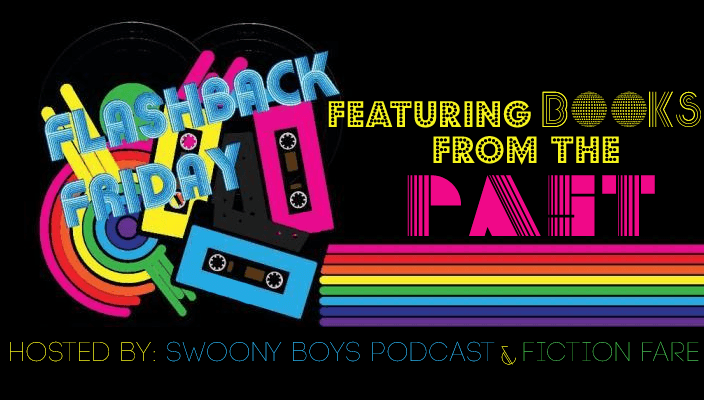 Related Posts