Today we're participating in the Cover Reveal for Embers, the first book in the brand new The Wings of War YA series by Karen Ann Hopkins. Ready to see the cover? Here we go: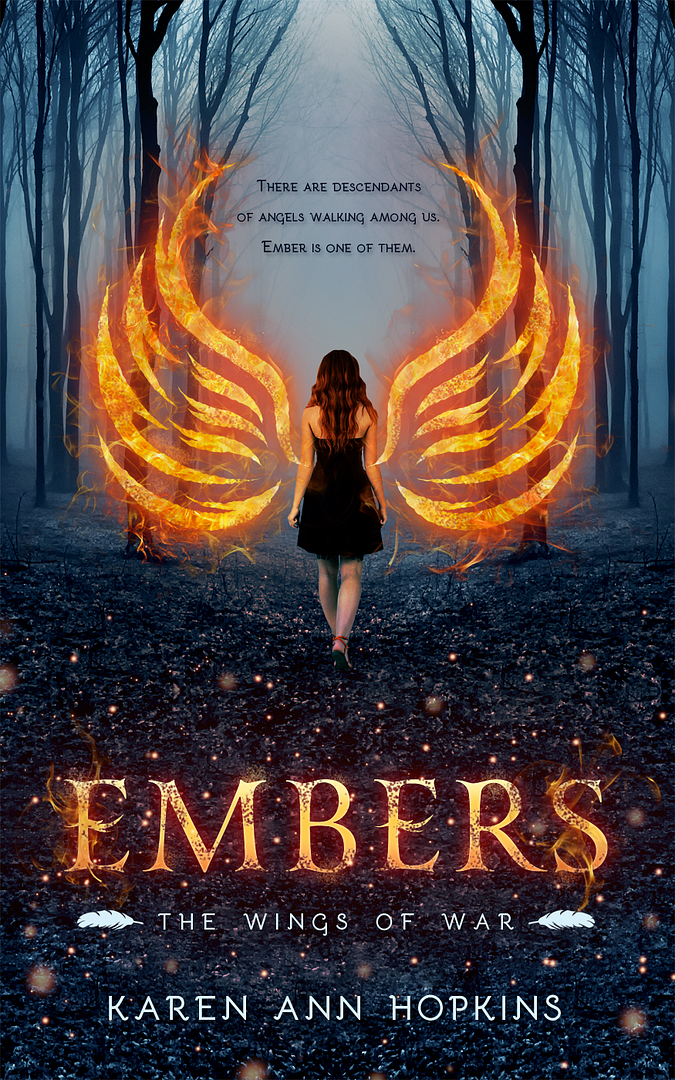 Embers
by Karen Ann Hopkins Expected release date: October 21, 2014
There are descendants of angels walking among us. Ember is one of them. And she may be the only hope mankind has as the rapture approaches and evil rises.

Embers is an epic paranormal adventure about an eighteen year old girl who discovers that she's immune to fire and any other injury when she's in a horrific car crash that kills her parents. Following a violent episode with her aunt's boyfriend, Ember flees Ohio to live with an old relative in the Smoky Mountains of Tennessee. Ember's exuberance at escaping a bad home life soon turns to trepidation when she finds out that she's a Watcher, a descendant of angels. While Ember learns about her heritage and the powers that go along with it, she strikes up friendships with two young men who live in a frightening walled compound in the forest. Inexplicitly drawn to one of the men in particular, an impossible romance develops. But it is cut short when Ember discovers that her new friends are fighting on the opposite side of a war—one that's been raging between two factions of Watchers for thousands of years. When the compound's inhabitants threaten the townspeople, Ember takes action, sealing her fate in the ancient battle of good versus evil—and the grayness in between. Ember is up to the challenge, until she realizes that she isn't only fighting for the lives of the locals and the souls of her new friends. She also might be one of the few champions who will make a stand for all of mankind as the rapture approaches and the end of days begin.

Embers is a dark and gritty YA novel that's the first book in the series, The Wings of War.

***Excerpt***
Ember
Sawyer sobered quickly. The obvious hurt on his face made me regret my words.
"You're right. I'm a monster. I won't argue on that account. But your kind isn't squeaky clean either. Just because your ancestors were arch angels doesn't give you the right to police the world." His eyes narrowed. "Do you know how many humans have died from wars that Watchers caused?"
"I don't know what you're talking about," I lied.
I was already suspicious about Watchers. Ila scared the crap out of me sometimes with her demeanor and righteous words.
But Sawyer didn't need to know that I questioned the Watchers myself. His opinion didn't count.
When I turned back to him, ready to change the subject, I wasn't prepared for the darkening of his already almost black eyes. He leaned in closer and our breaths mingled.
Don't do it, Ember.
But I couldn't stop.
When he kissed me, my lips parted automatically.
Deep down, I wanted him, desired him madly, and had from the first time I'd seen him in my dreams.
And in that instant, I didn't care that he was a Demon.
***Meet Karen Ann Hopkins***
A native of New York State, Karen Ann Hopkins now lives with her family on a farm in northern Kentucky, where her neighbors in all directions are members of a strict Amish community. Her unique perspective became the inspiration for the story of star-crossed lovers Rose and Noah. When she's not homeschooling her kids, giving riding lessons or tending to a menagerie of horses, goats, peacocks, chickens, ducks, rabbits, dogs and cats, she is dreaming up her next romantic novel.
Find Karen Here:
Website | Facebook | Twitter | Goodreads
***GIVEAWAY***
Karen is generously offering up a $25 Amazon gift card to one lucky winner! To enter, please fill out the Rafflecopter form below.
a Rafflecopter giveaway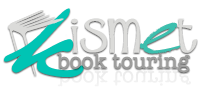 Related Posts