We're so excited to be participating in the Debut Authors Bash over at YA Reads this month. We were thrilled when we found out that we get to shine the spotlight on Jane Nickerson, author of the Strands of Bronze and Gold Series. We sat down with Jane to get all the deets on what's going on with her:
Thanks so much for dropping by Swoony Boys Podcast today to let our readers get to know you, Jane. We're excited to have you! Tell us a little about Strands of Bronze and Gold. Was it a fun book to write?
Oh, yes! It's great to be able to write a book that I'd love to read, with love interests who I'd fall for as well and a heroine who I'd like as a friend. I adore fairy tales and Gothics. Murders interest me. I love beautiful clothes and settings and rich descriptions, and I got to write these things into Strands. As the writer you have All Power—you can control the weather, things look the way you describe them, characters say and do what you want them to say and do. Fun! (At least to a certain extent you have control over them—sometimes when you're really into the writing, your characters take off in ways you don't expect.)
Give us your three minute elevator pitch about the series.
If you like Jane Eyre, Gone with the Wind, and Downton Abbey, Strands of Bronze and Gold, and the other books in the series will appeal to you. They have atmosphere, romance, fashion, a lush setting, intriguing villains, elements of fantasy and the supernatural, danger and a touch of the macabre, all set in a bygone era when life was less casual than it is now.
Sounds awesome! Retellings seem to be a growing trend. How is Strands of Bronze and Gold different from the original fairy tale? Was it difficult to spin this story your own way?
Fairy tales are fun to work with because they have such bare bones plots. The writer can flesh them out in every way. Both the Grimm's and Perrault's versions of the story of Bluebeard take place in a generic European setting, and the heroine is actually married to Bluebeard. I made my setting antebellum Mississippi, and the heroine, Sophie, starts out as Monsieur Bernard de Cressac's ward. To me, both these changes made a much more enjoyable, interesting story, and one that was easier to write. Because de Cressac is a wealthy man in the south before the Civil War, he owns slaves. This gives him a great deal of power over a lot of people, and that contributes to his controlling nature and warped personality. I didn't want Sophie to be married to him, although she does find herself pushed into a betrothal, because I wanted her to have a love interest of her own and I wanted her to have more choices to make, so she could grow as a character.
What was your favorite part to write?
Probably the scenes with Monsieur Bernard. To me, he is a fascinating character. He's always charming, but it was interesting to make him grow more creepy and controlling as the story progressed.
How did you research about historical Mississippi for the series?
Since I lived in small town Mississippi for many years (and have recently moved back here), there were a lot of things I already knew, such as the landscape, weather, and architecture. The past seems very close in this area. I am currently writing the fourth book in the series. For each book, before I started to write, I researched (mostly by internet) various facets of history that are pertinent to the story. I read 1850's/1860's journals and slave narratives (former slaves interviewed in the 1930's) so I could get the attitudes, the lifestyle details, and the language authentic. For Strands I needed to know about clothes, travel, massive European estates, whether natural gas lighting was available yet in Mississippi, etc. For The Mird and Midnight Hour, I needed to know about 1860's popular music, the Civil War and Voodoo. For Place of Stone and Shadow I researched girls' schools and Catholic beliefs. Every day as I write I come up with specifics I have to look up. It's important to me to get everything right, so I'm constantly making sure that certain words, manners, objects were in use during that time period.
Amazing! How would you introduce Sophia to readers?
Sophie Petheram is seventeen years old, pretty, innocent, upbeat, and canny. In the beginning of Strands, she is also sheltered, a bit vain and luxury-loving, and naïve. As the book progresses, she matures. She grows much wiser, stronger, and less selfish.
How was your approach to writing The Mirk and Midnight Hour and/or A Place of Stone and Shadow different from Strands of Bronze and Gold?
For Mirk, I stuck less to the original story of "The Ballad of Tam Lin" than I stuck to "Bluebeard" for Strands. Also, Mirk has a more realistic setting, so it took more research into how regular, ordinary people lived in Mississipi in 1862. A Place of Stone and Shadow is an original story, not a retelling. It's a sequel to Strands, taking place in Wyndriven Abbey when the abbey has been turned into a girls' school after the Civil War, and since the STRANDS characters are revisited I needed to age them appropriately and tie them in to the new story.
What can we look forward to in The Mirk and Midnight Hour?
The Mirk and Midnight Hour is a companion book to Strands. It contains more magic and fantasy elements than Strands, and takes place in the same Mississippi County in 1862, a year after the outbreak of the Civil War. Violet, the heroine, is strong and innovative, but she still has to struggle with the problems and privations of the war, as well as a new stepfamily, a lightweight cousin, the care of a child, a wounded Union soldier, and a mysterious family of voodoo practitioners who have taken an eerie interest in her.
What's the best piece of advice you ever received from another author?
I refer to Shannon Hale's blog, and she's very helpful. Mainly because she shows me that she experienced the same sort of things as I have—rejections, painful reviews, etc. She has a section on her website called "On Writing." All her advice is good.
How would you describe yourself in three words?
Happy. Day-dreamy. Curious.
Which character makes you swoon the most (yours or someone else's)?
Goodness. I have fallen in love with many a character. I know it's terribly cliché, but I'd have to say my favorite is Mr. Darcy in Pride and Prejudice.
We love Mr. Darcy, too. Do you have any future projects you can tell us about?
I have a long list of ideas for the future. Right now I'm working on the fourth book in the Strands series. Its working title is Roots of Twisted Trees. After that I want to do some high fantasy, full of gobins and wizards.
Fun! We love fantasy! Is there ever anything that you always wish someone would ask you, but they never do?
Actually someone did ask me this question once, and I thought it was an especially good one for anyone who is an aspiring writer. They asked me how I handled rejection and feelings of inadequacy. My answer: When it's my own sense of inadequacy that's rearing its ugly head, I usually read over something I've written that I really like. Generally this will remind me that I am a good writer. Also, I'll let myself write something really wild and free, exactly the way I want it to be, with no intention of it ever being seen by anybody but myself. That reminds me of the fun of writing, so I don't need to feel so stressed out about it. Then—in the past few months Since Strands of Bronze and Gold has been read by a lot of different people, I'm learning a new source to make me doubt my abilities—negative reviews. Those hurt. For a minute I feel totally humiliated and wonder why I opened myself up to public criticism. What I've learned to do, though, is to then read some positive reviews. There are people who love my work, and that makes me so happy. For every aspect that someone dislikes, there's someone who thinks just the opposite. This reminds me that there will always be people whose taste is not the same as mine and who won't like my work, but there will be many others who are kindred spirits.
What a great thing to say. We love that. Thanks again for coming by today, Jane.
Thank you for having me! I've enjoyed it. (I love the "Swoony Boys" name, by the way.)
***About Jane Nickerson***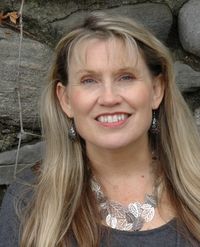 For many years Jane Nickerson and her family lived in a big old house in Aberdeen, Mississippi, where she was also the children's librarian. She has always loved the South, "the olden days," gothic tales, houses, kids, writing, and interesting villains. She and her husband now make their home in Ontario, Canada.
Find Jane Here:
Website | Facebook | Twitter | Goodreads
Check out the books in the Strands of Bronze and Gold Series by Jane Nickerson:
Strands of Bronze and Gold
by
Jane Nickerson
Published by:
Knopf Books for Young Readers
on March 12, 2013
Pages:
352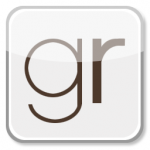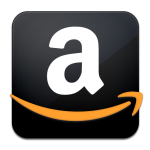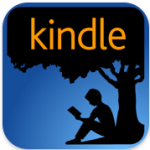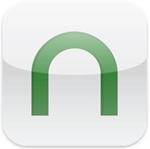 The Bluebeard fairy tale retold. . . .

When seventeen-year-old Sophia Petheram's beloved father dies, she receives an unexpected letter. An invitation—on fine ivory paper, in bold black handwriting—from the mysterious Monsieur Bernard de Cressac, her godfather. With no money and fewer options, Sophie accepts, leaving her humble childhood home for the astonishingly lavish Wyndriven Abbey, in the heart of Mississippi.

Sophie has always longed for a comfortable life, and she finds herself both attracted to and shocked by the charm and easy manners of her overgenerous guardian. But as she begins to piece together the mystery of his past, it's as if, thread by thread, a silken net is tightening around her. And as she gathers stories and catches whispers of his former wives—all with hair as red as her own—in the forgotten corners of the abbey, Sophie knows she's trapped in the passion and danger of de Cressac's intoxicating world.

Glowing strands of romance, mystery, and suspense are woven into this breathtaking debut—a thrilling retelling of the "Bluebeard" fairy tale.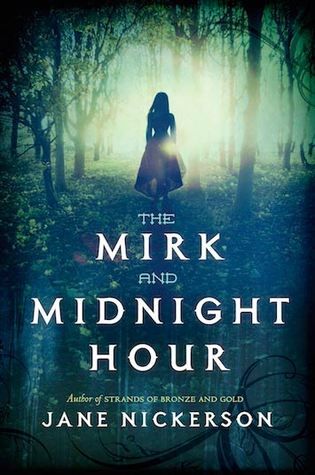 The Mirk and Midnight Hour by Jane Nickerson
Will Be Published by: Knopf Books for Young Readers on March 11, 2014
Pages: 384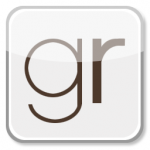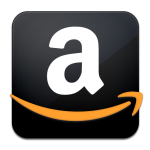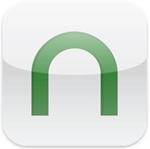 A Southern girl. A wounded soldier. A chilling force deep in the forest.

All collide at night's darkest hour.

Seventeen-year-old Violet Dancey has been left at home in Mississippi with a laudanum-addicted stepmother and love-crazed stepsister while her father fights in the war—a war that has already claimed her twin brother.

When she comes across a severely injured Union soldier lying in an abandoned lodge deep in the woods, things begin to change. Thomas is the enemy—one of the men who might have killed her own brother—and yet she's drawn to him. But Violet isn't Thomas's only visitor; someone has been tending to his wounds—keeping him alive—and it becomes chillingly clear that this care hasn't been out of compassion.

Against the dangers of war and ominous powers of voodoo, Violet must fight to protect her home and the people she loves.

From the author of Strands of Bronze and Gold comes a haunting love story and suspenseful thriller based on the ancient fairy tale of "Tam Lin."
…and the third book in the series, A Place of Stone and Shadow, with details coming soon.
Be sure to check out all of the other stops on the tour:
Related Posts