We're so excited to participate in the "Win One for You and Your Reader" Campaign/Sweepstakes featuring Roomies by Sara Zarr and Tara Altebrando!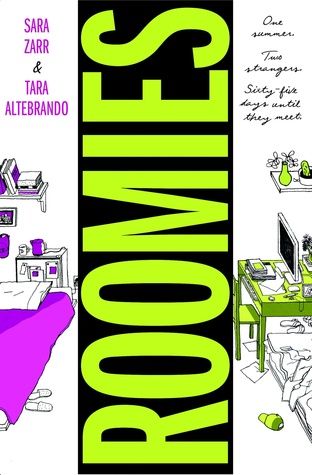 It's time to meet your new roomie.

When East Coast native Elizabeth receives her freshman-year roommate assignment, she shoots off an e-mail to coordinate the basics: television, microwave, mini-fridge. That first note to San Franciscan Lauren sparks a series of e-mails that alters the landscape of each girl's summer — and raises questions about how two girls who are so different will ever share a dorm room.

As the countdown to college begins, life at home becomes increasingly complex. With family relationships and childhood friendships strained by change, it suddenly seems that the only people Elizabeth and Lauren can rely on are the complicated new boys in their lives . . . and each other. Even though they've never met.

National Book Award finalist Sara Zarr and acclaimed author Tara Altebrando join forces for a novel about growing up, leaving home, and getting that one fateful e-mail that assigns your college roommate.

Amazon ♥ Book Depository ♥ B&N ♥ Goodreads
Meg has got a couple of great "roomie" stories to share with you today!
I feel like I could talk "roomie" stories for an hour or two straight. But how about I just share a couple of my favorites? I was lucky (sorta lucky) enough to have the same roommates for the first three years of college. When I moved into the dorms freshman year I met my new roommate. We ended up living in a house with our "next door" neighbor (my new bestie!) during our sophomore and junior years. We had a lot of laughs, some tears, and even some fights- but they are all fond memories. Here are a couple of my favorites:
– The third day of school freshman year I walked in my dorm room to found my new roommate blow drying her hair completely nude. I don't think I acted appropriately because my reaction was to burst out laughing. I giggled uncontrollably for a few minutes until she finally joined in. (and put on a robe!)
– During my junior year, we lived in a drafty house owned by the aforementioned naked roommate's dad. She refused to let my other roommate and I turn the heat up in the house, no matter how cold it was. At one point it got so cold that my pet hamster (Mr. Eugene Pickles.) went into hibernation! He had to live in my bathroom after that with a space heater on to keep him warm and toasty.
Ahhhhh, memories.
Little, Brown has got a great contest going on right now where you can win an awesome Roomie survival kit/gift pack including earplugs, home spa essentials, a signed copy of the book, a special note from the authors, and other fun things—all packed in a shower caddy! And because it's all about the Roomies, if you win, we win, too! *jazzhands*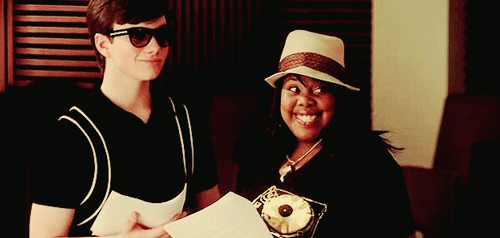 In the meantime, we've got a copy of Roomies to give away! (US street addresses only) Enter via the rafflecopter below:

a Rafflecopter giveaway
And you can join authors Sara Zarr and Tara Altebrando on their tour:
Good luck! Let us know what's your most memorable "roomie" story??
Related Posts