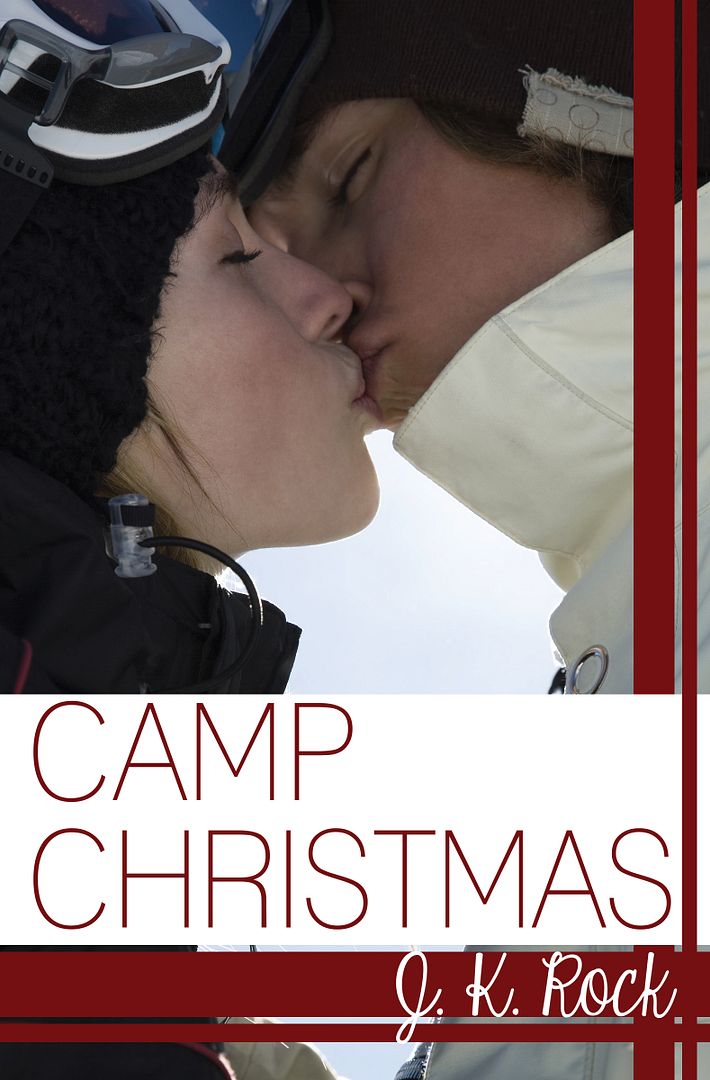 Camp Christmas by J.K. Rock
Published by Spencer Hill Press; on December 17, 2013
Hannah never meant to be a mean girl – at Camp Juniper Point or at her high school. It just sort of happened during one painful year when her parents split and her life fell apart. Who knew being mad at the world would catapult her to popularity? But since changing the status quo would make her some serious enemies, she's prepared to ride out her time until graduation. That is, until a camp friend calls her on the act during their school ski trip. Will Julian out her to her friends? Or will the guy she once accused of being King of the Nerds make her wish she was a whole lot more like him?
***Excerpt***
Julian paid attention to me. And not just today.

The realization that his dark eyes had followed me other times—at school, at camp—warmed me inside for all of a second. Until I remembered what he would have seen most of the time.

Me doing whatever I needed to in order to maintain my status.

"Don't make excuses for me," I snapped.

I would have skied away and left this conversation behind, but all of a sudden, Julian reached toward me. He'd pulled his glove off at some point and now, his bare fingers brushed over my cheek. Warm from the glove, rough from scaling icy cliffs, his touch moved slowly along my skin while his face loomed closer to mine.

My heartbeat skittered into some nonsensical rhythm, the sound echoing in my ears until it drowned out everything else.

"Your dad left the year you pushed Lauren," he reminded me softly.

"That doesn't make it right to take the hurt out on everyone else." I looked down, unable to meet those kind brown eyes.

"No." His hand cupped my jaw. Tipped my face up, toward his, until I looked at him again. He was closer now. So close I could breathe his breath, minty and warmer than the chilly Adirondack air.

"Why would you like someone like that?" I didn't like me much these days. Guilt made my chest go tight with each icy breath.

Guilt…and something else.

"Because." His touch moved down my neck, the tips of his fingers sliding beneath my hair.

"Once you realize that you're strong and smart and funny—that you don't need the designer clothes or Missy's approval—you're going to blow everyone else away."

Normally, I'd argue with this. But seeing myself reflected in his eyes, I could almost see what he did. Or maybe I just really, really wanted to.

"You're crazy," I reminded him, my hand landing on his chest where his heart would be.

Even through my glove and his jacket, I could feel his warmth. A visible shudder happened when I touched him.

Like he'd been waiting for it for a long time. His eyes closed for a second.

"Yeah. Probably."

We stood there for one timeless second, letting the snow swirl all around us and letting the darkness fall. Then his eyes opened and locked on me.

"Stay still," he warned, his voice a little rough and his touch anything but.

My heartbeat went ballistic. I couldn't have moved if I'd tried.

He came closer. His lips landed on mine in a kiss I never would have expected. The contact was soft and sweet, gentle and unhurried. My eyes fell closed, senses focused on the feel of him.

I wondered if his heartbeat pounded as hard as mine beneath my gloved hand. But beneath my lips, he took all the time in the world. I'd been kissed before, but always with guys who acted like they knew what they were doing.

There'd been sloppy kisses. Fast kisses. And hard, aggressive kisses that mashed lips on teeth.

Not Julian. His mouth teased over mine like a guy determined to get it exactly right. I felt dizzy from it and had to put both hands on him to steady myself.

"Hannah." He whispered my name over my lips as he broke the kiss. His forehead fell against mine. He dragged in raspy breaths as we stood together in the cold night that was almost fully dark.

"We should—"

"I know." I nodded. Backed up a little. I was totally flustered and confused about what just happened, even though the goose bumps all over my arms told me I'd liked it.

A lot…
***Buy it Now***
***About the Author***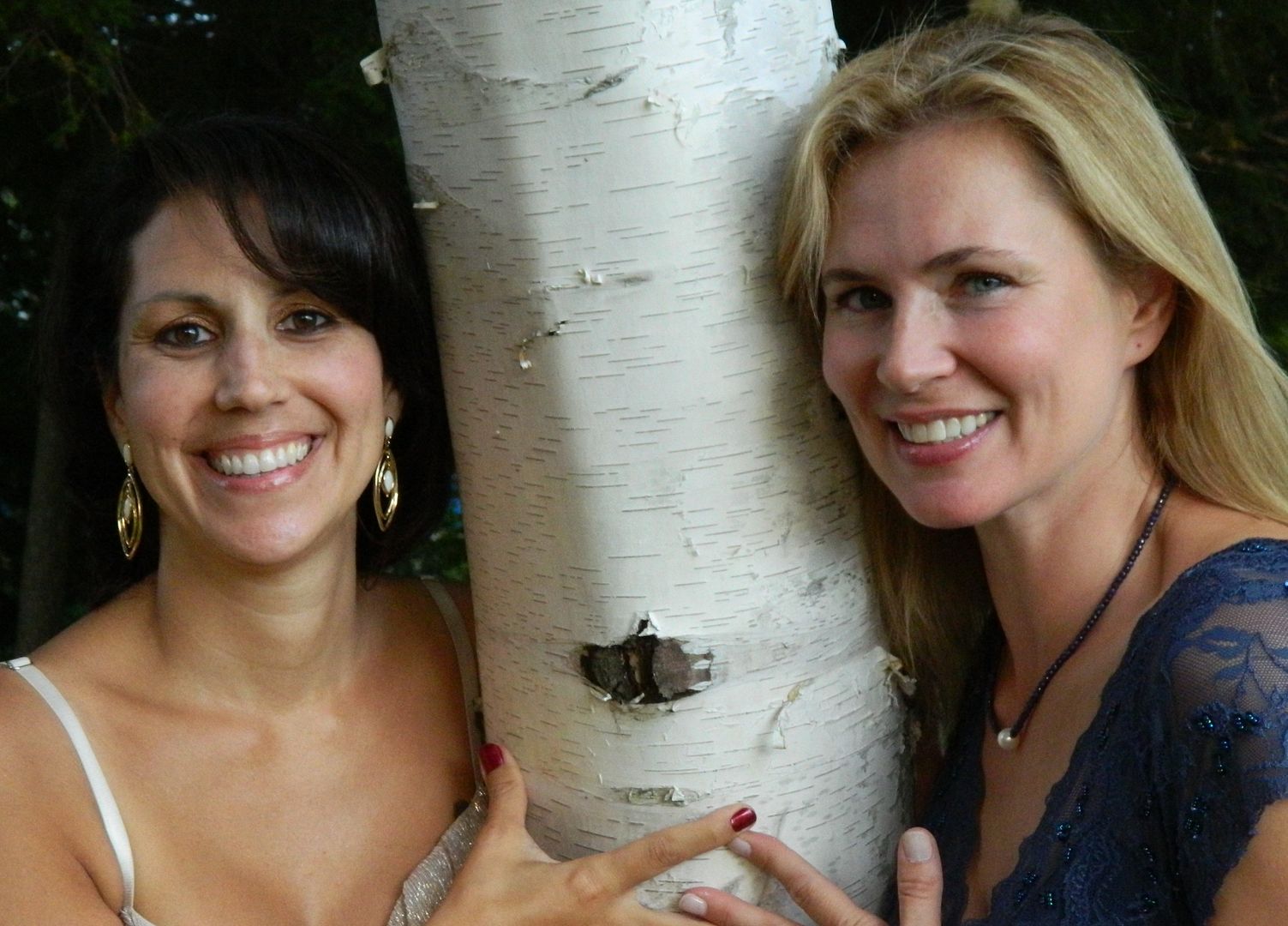 Sisters in law Joanne and Karen Rock write Young Adult books under the pseudonym J.K. Rock. They bonded on a set of bleachers, watching their respective Rock boyfriends play baseball, and later, as young wives married into the same big family. Today, they have fun reliving teen drama on the pages of their YA books in their ongoing Camp Boyfriend series, which reviewers have noted for its authentic treatment of navigating relationships and self-identity. Individually, Joanne and Karen write adult romance books for Harlequin. Joanne is a three-time RITA Award nominee and Golden Heart winner. Her books have been reprinted in twenty-six countries and translated into twenty different languages. Karen's debut romance, WISH ME TOMORROW, has garnered critical acclaim for its sensitive portrayal of a cancer survivor's journey. You can learn more about their upcoming projects and previous releases at http://jkrock.net
Find Joanne Here:
Website | Goodreads | Facebook | Twitter
Find Karen Here:
Website | Goodreads | Facebook | Twitter
***GIVEAWAY***
Huge Prize Pack (US Only)
a Rafflecopter giveaway
$25 Gift Card (International)
a Rafflecopter giveaway
Related Posts