Welcome to Swoony Boys Podcast! We're excited to be a part of the blog tour for Unrequited by  Emily Shaffer. We've got an excerpt to share with you and a fun giveaway at the bottom! Ready to get started? Here we go…
Unrequited
by
Emily Shaffer
Published by
Swoon Romance
on September 23rd, 2014
Genres:
New Adult
,
Paranormal
Goodreads
Buy the Book
In the town of Belle Ridge there are doctors, lawyers and teachers... but there is only one vampire. Will Leighton has become an expert in making a life for himself amongst the unsuspecting small-town inhabitants, as the high school history teacher. He has spent hundreds of years crafting an identity and routine that make him feel almost human, but he is always missing that important final element, love.

Ashton Wallace is beautiful, smart, and angry. She was forced into an eternal existence, and now her family has moved her away from everything and everyone she knows. In Belle Ridge she is supposed to finish high school and start her life again, but how do you make plans for the next several centuries?

Will has never met another of his kind, and is immediately intrigued by Ashton. He longs to show her that the perceived vampire lifestyle, so popular in storybooks, is far from reality...but will she let him be a friend and guide in this new existence? Can Ashton accept Will into her life, or will she be led astray by a dark stranger with whom she shares an unknown connection?
***Unrequited Excerpt***
Principal Moore walked out of the office with three people. They stopped just a few steps from Will. Without any doubt, Will knew exactly which of the three strangers he had been sensing. Being in such close proximity, the feeling became stronger. It was as though his existence had been in a free fall until this moment, and he hadn't even realized it. This young woman standing before him was a touchstone, a grounding force, a constant in an ever-changing sea. She was undoubtedly a citizen of his world; a world he had feared would never be populated beyond himself.
She possessed a regal bearing, and her porcelain face gave away nothing in the way of emotion. She was a complete mystery.
"Mr. Leighton, let me introduce you to Mr. and Mrs. Wallace and their daughter, Ashton. Ashton will be joining us as a senior." Will extended his hand to the elder Wallace's, but his eyes remained fixed on Ashton.
"Mr. and Mrs. Wallace, Will Leighton, I'm pleased to meet you, and pleased you will be attending Belle Ridge, Ashton." He tried again to read her as he spoke. He couldn't decipher anything beyond the feeling of familiarity, and no matter how hard he tried, Ashton's emotions were impenetrable.
If he wasn't mistaken, Will thought there was a flicker of recognition in Ashton's eyes. Did she know? Before he could offer a hand to her, she spoke, her eyes avoiding his.
"Can we leave? I have stuff to do before tomorrow." She looked at her parents and, before they could answer, walked out of the office and away from Will. The Wallace's and Principal Moore quickly followed behind Ashton. He may have stood alone in the office, but Will knew for the first time, he wasn't standing alone in the world.
***Meet Emily Shaffer***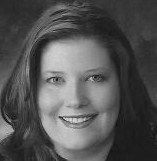 Whether writing stories to entertain her younger siblings, or typing up an essay for a class, Emily Shaffer has been a writer for as long as she can remember. Her stories may have changed from talking cartoon frogs to angsty young adults, but her goal to write a compelling story remains the same. When not writing, she lives in Nashville and enjoys all the music, food, and excitement that city has to offer. Her first novel, the well-received chick-lit title That Time of the Month was self-published on Amazon in 2012. Her latest novel, as the others before, are fueled by diet soda and pie.
Find Emily Here:
Website | Facebook | Twitter | Goodreads
***GIVEAWAY***
$10 Amazon Gift Card(INT)
a Rafflecopter giveaway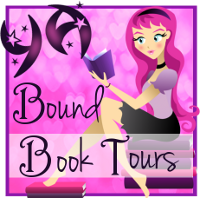 Related Posts