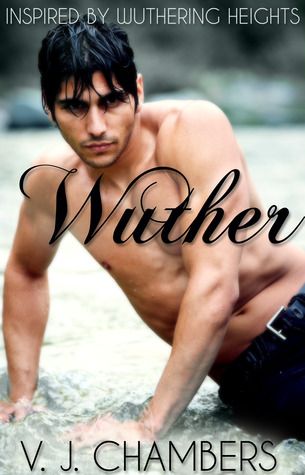 Wuther by V.J. Chambers
Published by Punk Rawk Books on June 3, 2013
Pages: 260
A gypsy orphan, Heath Galloway adores Cathy Earnshaw, his childhood sweetheart. He would do anything to protect her from her drunken, abusive father–even push the man down a flight of stairs to stop him hitting her.

But with her father dead, Cathy's older brother Matt runs the Earnshaw farm and both of their lives. And Matt despises Heath. Forced to drop out of school and work the fields, Heath is separated from Cathy and the two begin to drift apart.

When Cathy meets the rich, blond, and suave Eli Linton, she finds herself torn between Eli's charm and Heath's brute potency.

Fiercely proud and stubborn, Heath doesn't take well to being brushed aside. He'll get what he wants, or he'll get revenge. No matter how long it takes.
***Buy it Now***

***About the Author***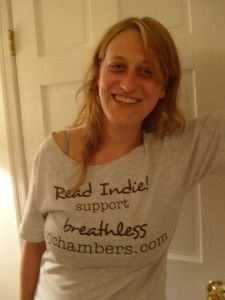 V. J. Chambers likes bad boys, but she likes them to be actual bad boys, not misunderstood weaklings who cover up their emotional scars with a thin veneer of pretend bad-boy-ness.
She likes to tackle difficult philosophical questions. She likes to push fiction to the edge, to go just a little farther.
She writes stories about difficult people living difficult lives in difficult situations. Usually, there's magic. Or monsters. Or space. Or gun fights. A lot of times, there's also L-O-V-E. (Or at least uncomfortable conversations about sex.)
She's the author of the Jason and Azazel series and many other stories for teens and adults. She lives in Shepherdstown, WV with her boyfriend, Aaron, and their cat.
Find V.J. Here:
Website | Facebook | Twitter | Goodreads
***GIVEAWAY***
eBook Copy of Wuther




To enter, just leave us a comment and let us know if you like Retellings!
Congrats to our winner, Danielle B!
Related Posts