Welcome to Swoony Boys Podcast! This is our stop on the My Kind of Crazy Tour hosted by The Irish Banana . We have an awesome character interview and giveaway to share with you today and we can't wait for you to get to know more about this book, its characters and author, Robin Reul! Are you ready to go?
*****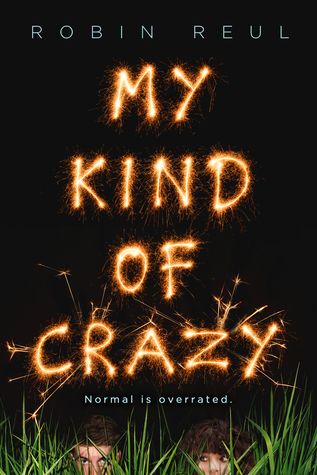 My Kind of Crazy
by
Robin Reul
Published by
Sourcebooks
,
Sourcebooks Fire
on April 5th, 2016
Genres:
Contemporary
Pages:
336
Goodreads
Buy the Book
Despite the best of intentions, seventeen-year old, wisecracking Hank Kirby can't quite seem to catch a break. It's not that he means to screw things up all the time, it just happens. A lot. Case in point: his attempt to ask out the girl he likes literally goes up in flames when he spells "Prom" in sparklers on her lawn…and nearly burns down her house.

As if that wasn't bad enough, Peyton Breedlove, a brooding loner and budding pyromaniac, witnesses the whole thing. Much to Hank's dismay, Peyton takes an interest in him—and his "work." The two are thrust into an unusual friendship, but their boundaries are tested when Hank learns that Peyton is hiding some dark secrets, secrets that may change everything he thought he knew about Peyton.
***Character Interview***
Today we're sitting down with Hank from My Kind of Crazy. Hi! Welcome to Swoony Boys Podcast! We're excited to have you with us, and can't wait for our readers to get to know you a little better. Ready to get started? Here we go…
So we all know that asking Amanda to the prom didn't go exactly as you had planned. Was that your one and only idea? Or were there others you came up with before deciding on the sparklers?
I spent a good three hours on the Internet trying to come up with something. Most of the things were pretty standard fare, and I knew it had to be something special. The sparklers seemed like a no-brainer because – get this – I thought there was too much room for error with my first choice. It involved covering her entire car in yellow post it's with PROM spelled out in pink ones. It looked really cool, but it would take too long to put them on and I figured I might get caught. And then I thought about how much she'd probably hate having to take 2,000 post-it's off her car the next morning. That's a lot of potential paper cuts.
Other than, I really hope this girl doesn't rat me out, what were your thoughts when you saw Peyton that first night?
That she could absolutely be a serial killer! That hair – it was SO crazy, like she hadn't used a brush, like, ever – and those eyes – they just cut right through me. Some people just have an energy about them that makes you stand up and pay attention. Peyton was like that. Instantly, I knew she was like no one I'd ever met. She scared me because I didn't know anything about her and she seemed to know everything about me.
We already know that things weren't easy for you and your dad after you lost your mom and brother. We also know that the addition of Monica in your life was another unexpected event. What would you like to say to readers who have dealt with loss, new family members, or other tragedy?
I think one of the things Peyton taught me is that the things that happen to you are a part of your story, but they're not your whole story. That's still up to you to write. Believe me, I know all about grief and loss, and it defined me for a long time too, but I realized that the only way to feel hopeful was to keep moving forward. It's really cool if you can try to connect with someone who is willing to just listen, not try to fix you or minimize what you're feeling. I think most people tend to focus on all the bad things that can happen, but there's all this good stuff too. That's how life is, and sometimes you have to seek it out and sometimes it finds you. But Peyton's right – everything beautiful can be ugly and everything ugly can be beautiful. Everything is in a constant state of change filled with possibility. Keep an open mind that anything can happen.
If Peyton was asked you to describe you in three words what do you think those words would be? What three words would you choose for her?
She'd probably say something like obliviously adorkable and witty. And for Peyton – vibrant, honest and inappropriate. We're a perfect team.
The end of this part of your story ends at a very pivotal moment would you give to other teens your age who are preparing to graduate, maybe leave home, or whatever other changes they may be experiencing?
Try not to focus on the big picture all at once, because that can be overwhelming. Just take things one day at a time and see where they lead. What you think you want may not be what you expected once you get there, and the best laid plans can go out the window in a frickin' heartbeat. And it may also lead to something different, even cooler, that you didn't count on. I believe everything happens for a reason, and that at any given moment, everything is exactly as it should be. If you try and keep that perspective, it keeps you hopeful knowing you are on the right path. Like I always say: Change is inevitable, except from a vending machine.
That wasn't so bad, right? Before we let you go we are going to ask you the five questions that we ask every guy who stops by our site. Ready?
***The Swoony 5***
Boxers or Briefs? (We know it's cliche', but that doesn't mean we don't want to know!)
Boxers, hands down. No tighty whities here.
Do you think you're a good kisser? What's the best kiss you've ever had?
Not that I'm an expert in this department, but word on the street is I'm pretty good. And by word on the street, I mean Peyton, it being she's the only girl I've ever kissed. That kiss we had the moment I found her after searching for her – there was no turning back after that. I was all in.
What's your favorite book?
I am really into graphic novels and aside from the superhero based ones, I am a fan of all things Scott Pilgrim. He's a what-could-possibly-go-wrong kind of guy just like me.
If Peyton wanted to make you breakfast in bed, what would you want on the menu?
I once saw steak and eggs on a menu at a coffee shop when I was a kid. That always seemed like the craziest choice to have steak with eggs, and first thing in the morning no less. It seemed like something rich people would eat. I've always wanted to try it. That would be totally cool.
Okay, last question. Since we're all about the swoon here at Swoony Boys Podcast, we have to ask. What do you think makes you swoony?
Vulnerability. When someone trusts me enough to show me who she really is, and they see all my quirks and crappy stuff along with all the good and still want to stick around – that's the real deal. That kind of mutual honesty is totally hot.
♥♥♥
***Teaser***
***About Robin Reul***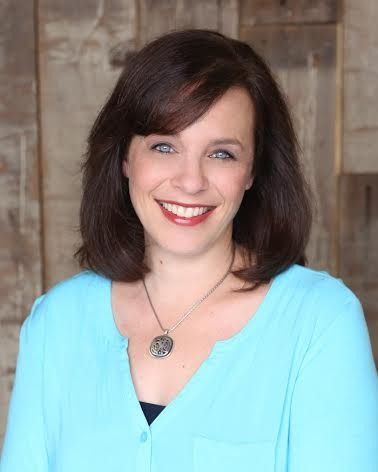 Robin Reul has been writing since she was in early elementary school, when she used to make her own book club flyers for her classmates and then pen them original stories. Though she grew up on movie sets and worked for many years in the film and television industry both as an actress and in motion picture development, she ultimately decided to focus her attention on writing young adult novels. She likes to write the same kinds of stories she loved as a teen: the ones that give her with butterflies in her stomach and are filled with quirky, memorable characters who stay with the reader long after the story ends. When she's not writing, Robin can be found singlehandedly driving up the profit margin of her local Starbucks and indulging her love of baked goods, particularly those in the key of pumpkin. She lives in Los Angeles suburbia with her husband, son and daughter.
Find Robin Here:
Website | Twitter | Twitter |Facebook | Goodreads
***GIVEAWAY***
3 Lucky Winners Will Receive A Finished Copy of My Kind of Crazy!
Open to US residents only
a Rafflecopter giveaway
Good luck and happy swooning!
Check out the other stops on the tour by below:
Related Posts