Where You'll Find Me
by
Erin Fletcher
Also by this author:
Pieces of You and Me
Published by
Entangled Teen
on January 7, 2014
Genres:
Contemporary
Pages:
211
Goodreads
Buy the Book
When Hanley Helton discovers a boy living in her garage, she knows she should kick him out. But Nate is too charming to be dangerous. He just needs a place to get away, which Hanley understands. Her own escape methods—vodka, black hair dye, and pretending the past didn't happen—are more traditional, but who is she to judge?

Nate doesn't tell her why he's in her garage, and she doesn't tell him what she's running from. Soon, Hanley¹s trading her late-night escapades for all-night conversations and stolen kisses. But when Nate¹s recognized as the missing teen from the news, Hanley isn't sure which is worse: that she's harboring a fugitive, or that she's in love with one.
The 411:
While sneaking out one night to go to a party, high school junior Hanley Helton gets the surprise of her life when she discovers Nate, a 17-year-old boy living in her garage.  She runs him off and threatens to call the cops but when she finds out about the impending freezing temperatures, she feels bad for him and asks him to come back.  The longer he lives in her garage, the deeper their feelings for each other get.  But when she finds out exactly what's got Nate running, Hanley questions whether what they share is real and how much she really knows him after all.

What We Loved:
We loved the idea for this story.  Seriously, finding a hot guy in your garage?  Awesome.  We loved that Hanley was both cautious and willing to let her heart lead her.
Where You'll Find Me deals with some pretty heavy stuff: trouble with the 'rents, suicide, drinking, drugs, teen pregnancy, seriously–a lot of issues.  We liked that this story was so realistic, and that it dealt with things in ways that we've never experienced.

Um...Not So Much:
When it was all said and done, we felt like this story was a little too wrapped up.  Some of the things that happened at the end seemed too easy and made the story lose some of its authenticity for us.
On the flip side of that, there were also a lot of loose ends.  We wanted to know more about what's going to happen with everyone, mainly Rosalinda and Clinton.

The Boys:
Nate. With his light brown hair, bright blue eyes, and amazing physique, Nate's hot.  Throw in his crooked tooth, and he's a little dangerous.  We love how he lets her know that she takes his breath away whenever he looks at her.  We love how sweet he is.
He leans in and presses his lips to mine.  As my eyes fall shut, I melt into him.  He kisses like it's the first and the last time we'll ever kiss.  Always.  He kisses his way down my neck to where the Petoskey stone rests against my skin.  Lifting the stone, he blows a breath of cool air against the uncovered skin before pressing his lips there, too.
The guy at the mall.  He wasn't a main character, but he definitely provided some comedic relief and direction for Hanley.  We loved him!

The Girls:
Hanley. We loved her character and thought she kicked ass.  She was vulnerable on the inside but definitely tough girl on the outside.
Heather.  Hanley's sister turned out to be pretty awesome.
Rosalinda and Misty.  Hanley's BFFs were great friends to have.  Even though Hanley kept their relationships superficial at first, they proved themselves to be true friends, and we loved that.

Bottom Line:
A sweet story that deals with tough issues, Where You'll Find Me is perfect for readers who want some swoon along with a realistic plot and likable characters.

Verdict:
Rating Report
Cover
Characters
Plot
Writing
Swoon
Overall:
4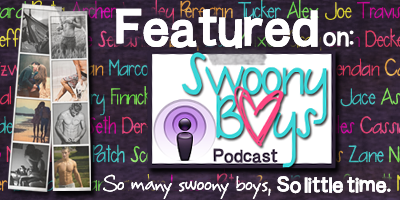 **About Erin Fletcher**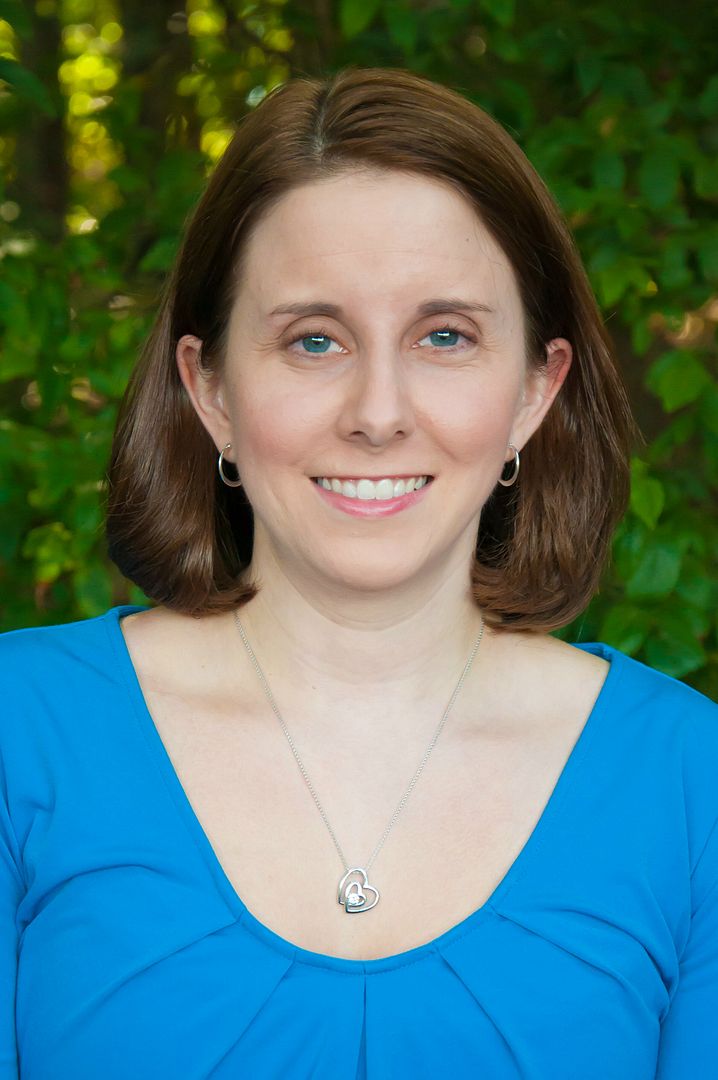 Erin Fletcher is a morning person who does most of her writing before sunrise while drinking excessive quantities of coffee, believes flip-flops qualify as year-round footwear, and would spend every day at the beach if she could. She has a bachelor's degree in mathematics (which is almost never useful when writing books) and lives in North Carolina.
Find Erin Here: Website | Twitter | Goodreads
***GIVEAWAY***
1 Petoskey stone necklace (like the one my main character wears in the book), a $20 Amazon gift card, and bookmarks. (US Only)
3 eBooks (International)
a Rafflecopter giveaway
Good luck and be sure to check out all the other stops on the tour.
Related Posts