Night Music by Jenn Marie Thorne is a romantic, coming-of-age story that deals with characters who are in the process of finding themselves and especially for one of them, where they fit in a mostly white-washed world. It was smart and swoony and took us on a whirlwind of music and feelings. You know that NYC is one of our favorite cities, and we love books set in the City. So we thought we'd switch things up a bit here and give you a list of Romantic Places to Listen to (Classical) Music in NYC.
While Night Music focuses on classical music, as the MCs are a classical pianist and a composer/music-genius, we think these romantic places will be perfect for anyone, no matter what type of music aficionado you are. So grab a pair of dual headphones and your honey and head out to one–or all!–of these romantic places in New York City.
***12 Romantic Places to Listen to Classical Music in NYC***
The Top of the Empire State Building
Thinking of romantic, swoony movies and NYC, we can't help but think of An Affair to Remember and Sleepless in Seattle. We think this would be a pretty cool place to look out over the City and feel the swell of music.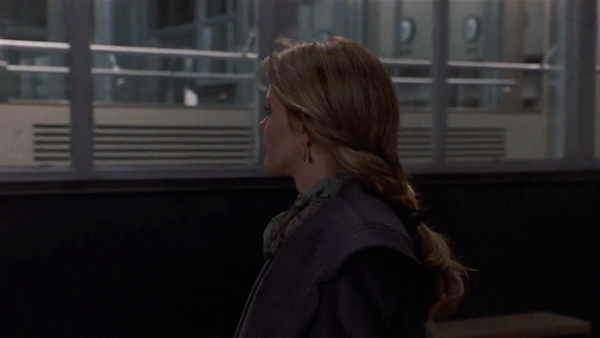 The Brooklyn Bridge
We've seen some pretty romantic proposals that took place on the Brooklyn Bridge, and since this is a free activity that offers phenomenal views of the City (especially at sunset), we can't think of any reason not to travail across this historic bridge.
Bow Bridge at Central Park
There's so much to do in Central Park, but we think Bow Bridge tops the list. While you're at it, head over to Bethesda Fountain or take a stroll to see the fountain treasure at the top of Cherry Hill or one of the gardens. If it's cold out (which it wasn't in Night Music), what is more romantic than ice skating in Central Park at Wollman Rink? Not much, tbh.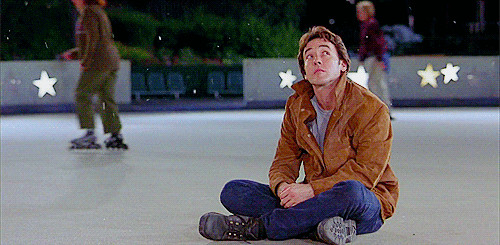 New York Botanical Gardens
Stroll through the many gardens and collections at the largest botanical gardens in the US while holding hands and letting nature guide your classical listening for the day. It's magical.
The Cloisters at the Met
The architecture! The view! The history! :le sigh:
Jane's Carousel in Brooklyn Bridge Park
A beautiful historic carousel can definitely be a romantic setting, whether you choose to ride 😉 or just enjoy people-watching.
The Lincoln Center Fountains
No matter what time of day (or night) you go, we dare you not to have a good time at the Lincoln Center Fountains.
Grand Central Station
Probably the best place to people watch, we think it would absolutely be cool to sit back, plug in your favorite music (classical or otherwise) and observe.
The Wonder Wheel at Coney Island
What's more romantic than a ferris wheel? The iconic Wonder Wheel at Coney Island is amazing all on its own, but bring your SO on a Friday night during the summer for the fireworks show and really let the magic happen.
The Highline
With its great views and lush greenery, a leisurely walk along the Highline would be so romantic.
Domino Park
With gorgeous views, a fun fountain, and plenty of spaces for a romantic picnic, we think a trip to Domino Park should be on the romantic places list for sure.
Socrates Sculpture Park
Last but certainly not least we've got Socrates Sculpture Park, which is not only open to the public but offers stunning views of Manhattan as well as cultural events and farmers' markets. If you like local art that's everchanging, it's definitely a place to visit and spend some time with your sweetie.
***About Night Music***
Night Music
by
Jenn Marie Thorne
Published by
Dial
on March 19th 2019
Genres:
Contemporary
,
Romance
Pages:
400
Goodreads
Buy the Book
A romantic comedy that sweeps you up with breezy writing and canny social commentary, set behind the scenes of the classical music world during one hot, anything-can-happen, New York City summer.

Ruby has always been Ruby Chertok future classical pianist, heir to the Chertok family legacy, daughter of renowned composer Martin Chertok. But after bungling her audition for the prestigious Amberley School of Music--where her father is on faculty--Ruby is suddenly just . . . Ruby. And who is that again? All she knows is that she wants out of the orbit of her relentlessly impressive family, and away from the world of classical music for good. Yes? Yes.

Oscar is a wunderkind, a musical genius. Just ask any of the 1.8 million people who've watched him conduct his own compositions on YouTube--or hey, just ask Oscar. But while he might be the type who'd name himself when asked about his favorite composer and somehow make you love him more for it, Oscar is not the type to jeopardize his chance to study under the great Martin Chertok--not for a crush. He's all too aware of how the ultra-privileged, ultra-white world of classical music might interpret a black guy like him falling for his benefactor's white daughter. Right? Right.

But as the New York City summer heats up, so does the spark between Ruby and Oscar. Soon their connection crackles with the same alive, uncontainable energy as the city itself. But can two people still figuring themselves out figure out how to be together? Or will the world make the choice for them?
Check out the other stops on the tour for Night Music by Jenn Marie Thorne:
Week One:
Week Two:
Related Posts