Welcome to Swoony Boys Podcast! This is our stop on the First & Then Blog Tour. We are excited for you to get to know author, Emma Mills a little better. Plus, we have fun giveaway at the bottom of the post.
We were so excited when Macmillan asked us to be part of this tour. Not only because we absolutely LOVE this book, but also because they cam up with such a fun idea for the blog tour. Each one of us was assigned a superlative (think High School yearbook!) and were able to come up with content based on that! Ready to find out what we were given and what we did with it? Let's get started…
First & Then by Emma Mills
Published by Henry Holt and Co., Macmillan on October 13th, 2015
Genres: Contemporary, Contemporary Romance
Pages: 272
Goodreads Buy the Book

Devon Tennyson wouldn't change a thing. She's happy watching Friday night games from the bleachers, silently crushing on best friend Cas, and blissfully ignoring the future after high school. But the universe has other plans. It delivers Devon's cousin Foster, an unrepentant social outlier with a surprising talent for football, and the obnoxiously superior and maddeningly attractive star running back, Ezra, right where she doesn't want them first into her P.E. class and then into every other aspect of her life.

Pride and Prejudice meets Friday Night Lights in this contemporary novel about falling in love with the unexpected boy, with a new brother, and with yourself.
***Our Superlative***
"MOST LIKELY TO BECOME A CLASSIC"
Our minds went to straight to classic swoony boys when we say our topic. We decided to put a spin on our superlative and ask Emma to give us 5 pairs of male characters from classic novels and their modern counterparts. Check out what she came up with below. (We think she hit this one out of the park!)
***Emma's Response***
1) Mark Watney (The Martian, Andy Weir) = Robinson Crusoe (Robinson Crusoe, Daniel Defoe)
Both are bent on survival and willing to do whatever it takes!
2) Edward (Twilight, Stephanie Meyer) = Heathcliff (Wuthering Heights, Charlotte Bronte)
Edward and Heathcliff both refuse to give up on their love—even if they believe it
to be doomed.
3) Levi (Fangirl, Rainbow Rowell) = Colonel Brandon (Sense and Sensibility, Jane Austen)
So obviously, Levi is not an older gentleman from the military, but like Colonel Brandon, he's steadfast, loyal, and unwavering in his regard.
4) Michael (The End Games, T. Michael Martin) = Jem (To Kill A Mockingbird, Harper Lee)
Michael is resilient, brave, and willing to go to any lengths to protect his younger sibling, just like Jem.
5) Ezra (First & Then, Emma Mills) = Darcy (Pride and Prejudice, Jane Austen)
Ezra may seem cold or conceited, but he's such an awkward softie at heart, just like Darcy!
***Our Response / Recs***
We had to get in on the action to and come up with our own list! Here are a few of our favorites:
Joe Fountaine (The Sky is Everywhere) = Gilbert Blythe (Anne of Green Gables)
Tamlin (A Court of Thorns and Roses) = Mr. Rochester (Jane Eyre)
 Jase Garrett (My Life Next Door) = Logan Bruno (The Babysitter's Club)
Darrow (Red Rising) = Edmond Dantès (The Count of Monte-Cristo)
Chase Jennings (Article 5) =Theodore "Laurie" Laurence (Little Women)
Have you read all these books? If not, we feel like they should be added to your to-be-read list immediately.
***About Emma Mills***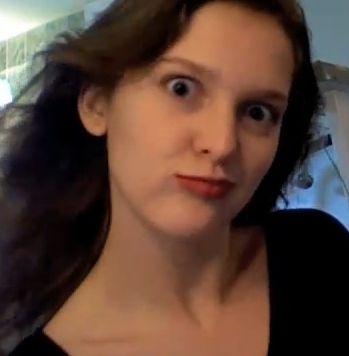 Emma Mills is a debut author better known to her subscribers as vlogger Elmify. She is also cocreator and cohost of the "life skills" channel How to Adult.
Find Emma Here:
Youtube | Twitter | Goodreads
***GIVEAWAY***
Win a copy of First & Then
a Rafflecopter giveaway
Good luck and happy swooning!
Related Posts