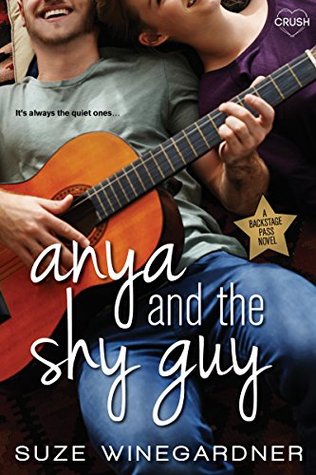 Anya and the Shy Guy
by
Suze Winegardner
Series:
Backstage Pass #4
Also in this series:
Aimee and the Heartthrob
,
Mia and the Bad Boy
,
Daisy and the Front Man
,
Abby and the Cute One
Published by
Entangled: Crush
on July 14, 2015
Genres:
Contemporary
,
Romance
Pages:
230
Goodreads
Buy the Book
It's always the quiet ones...

Anya Anderson doesn't just need a big break, she needs any break. Living on the streets doesn't leave a girl many options, so when she scores a gig reporting on the Seconds to Juliet tour, she jumps at the chance to earn enough money to sleep somewhere safe. And the paycheck will get bigger - and keep her off the streets for good - if she can dig up dirt on Will Fray, the irritatingly hot "shy guy" of the band.

Problem is, Will Fray isn't who everyone thinks he is. In fact, he's not Will at all. Matt, Will's identical twin, is actually the guy onstage, reluctantly covering for his brother while he's in rehab. To make matters worse, Matt's being shadowed by a cute reporter with troubled eyes determined to get the scoop. On him. And he's having trouble finding the willpower to keep his distance...

But if the secret gets out, it won't just be his head on a platter - it'll be the whole band's.

This Entangled Teen Crush book contains steamy make out scenes, graphic language, and a love story so hot your copy may spontaneously burst into flames. You've been warned.
So. This one was hard to rate for us. We loved the story, and we loved the characters. In a lot of ways, it's our favorite of the series. But, it's just so unbelievable. The whole idea for this story is so preposterous, we couldn't really get into it.
The 411:
Basically, Seconds to Juliet band member Will Fray is in rehab, so his identical twin, Matt, takes over for him because no one can know.  Anya is homeless and, after writing an article that got her noticed, is on assignment to get the dirt on Will.  Of course, you know they're going to fall for each other.

What We Loved:
The story is sweet. Matt is seriously the sweetest. We loved him loved him loved him.

Um...Not So Much:
But…it's just too unbelievable! How could the entire world not know that Will has a twin? Everyone knows what Harry Styles had for breakfast this morning–there's no way it wouldn't be common knowledge that Will had a distant cousin, let alone a twin. Also, how could his band mates not know? And how could they let Anya get close to them?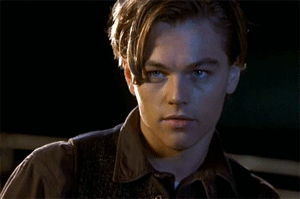 Bottom Line:
If you can suspend belief and enjoy the sweet romance and fantastic setting, you'll really like Anya and the Shy Guy by Suze Winegardner.

Verdict:
Rating Report
Cover
Characters
Plot
Writing
Swoon
Overall:
2.5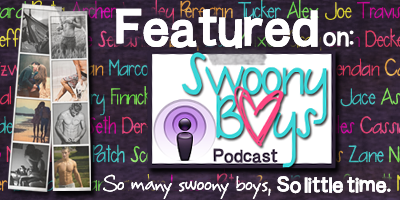 Related Posts