It's time for another installment of Waiting on Wednesday, where we give you the 411 on the books that we can't wait to read.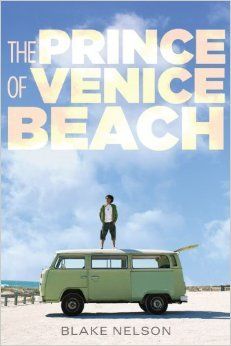 The Prince of Venice Beach by Blake Nelson
Anticipated Arrival Date: 6/3/2014
Robert "'Cali" Callahan is a teen runaway, living on the streets of Venice Beach, California. He's got a pretty sweet life: a treehouse to sleep in, a gang of surf bros, a regular basketball game…even a girl who's maybe-sorta interested in him.
What he doesn't have is a plan.
All that changes when a local cop refers Cali to a private investigator who is looking for a missing teenager. After all, Cali knows everyone in Venice. But the streets are filled with people who don't want to be found, and when he's hired to find the beautiful Reese Abernathy, who would do anything to stay hidden, Cali must decide where his loyalties truly lie.
Pre-Order The Prince of Venice Beach Here

♥

Add The Prince of Venice Beach to Your TBR.
So, like totally tell us what's got you bouncing in anticipation this week. What are you waiting on?
Related Posts