It's time for another installment of Waiting on Wednesday, where we give you the 411 on the books that we can't wait to read.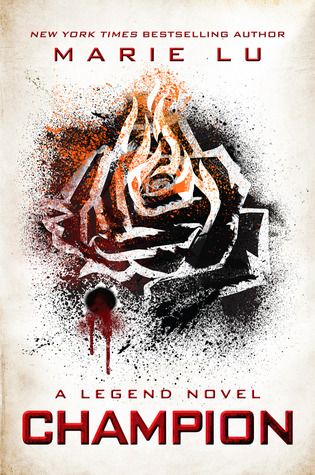 Champion by Marie Lu
Anticipated Arrival Date: November 5, 2013
He is a Legend.
She is a Prodigy.
Who will be Champion?
June and Day have sacrificed so much for the people of the Republic—and each other—and now their country is on the brink of a new existence. June is back in the good graces of the Republic, working within the government's elite circles as Princeps Elect while Day has been assigned a high level military position. But neither could have predicted the circumstances that will reunite them once again. Just when a peace treaty is imminent, a plague outbreak causes panic in the Colonies, and war threatens the Republic's border cities. This new strain of plague is deadlier than ever, and June is the only one who knows the key to her country's defense. But saving the lives of thousands will mean asking the one she loves to give up everything he has. With heart-pounding action and suspense, Marie Lu's bestselling trilogy draws to a stunning conclusion.
We can't wait to find out what happens!
Pre-Order Champion Here

♥

Add Champion to Your TBR.
So, like totally tell us what's got you bouncing in anticipation this week. What are you waiting on?
Related Posts