It's time for another installment of Waiting on Wednesday, where we give you the 411 on the books that we can't wait to read.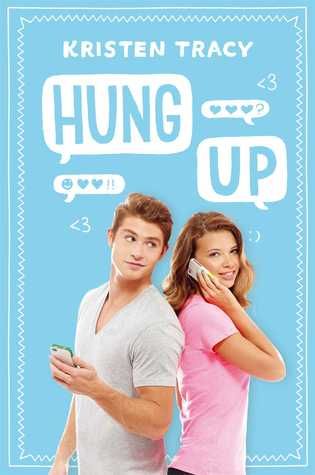 Hung Up by Kristen Tracy
Anticipated Arrival Date: March 4, 2014
Can you fall in love with a voice? This witty romance, told entirely through phone calls, chronicles the tale of a wrong number gone right.
It all started with a wrong number. The voicemails Lucy left on James's phone were meant for someone else—someone who used to have James's digits. But then when James finally answers and the two start to talk, a unique bond forms between the two teens.
Gradually Lucy and James begin to understand each other on a deeper level than anyone else in their lives. But when James wants to meet in person, Lucy is strangely resistant. And when her secret is revealed, he'll understand why…
The whole idea for this story makes us happy. We can't wait to read it.
Pre-Order Hung Up Here

♥

Add Hung Up to Your TBR.
So, like totally tell us what's got you bouncing in anticipation this week. What are you waiting on?
Related Posts