So many books come out each week making it hard to decide what to read. We want to make that a little bit easier on you by sharing our favorite release from today and telling you our top 3 reasons why we think you'll love it too!
This week our selection is Every Last Word by Tamara Ireland Stone. We can't wait to share more about this amazing book with all of you. Let's get started…
Every Last Word by Tamara Ireland Stone
Published by Disney-Hyperion on June 16th, 2015
Genres: Contemporary
Pages: 368
Goodreads Buy the Book

If you could read my mind, you wouldn't be smiling.

Samantha McAllister looks just like the rest of the popular girls in her junior class. But hidden beneath the straightened hair and expertly applied makeup is a secret that her friends would never understand: Sam has Purely-Obsessional OCD and is consumed by a stream of dark thoughts and worries that she can't turn off.

Second-guessing every move, thought, and word makes daily life a struggle, and it doesn't help that her lifelong friends will turn toxic at the first sign of a wrong outfit, wrong lunch, or wrong crush. Yet Sam knows she'd be truly crazy to leave the protection of the most popular girls in school. So when Sam meets Caroline, she has to keep her new friend with a refreshing sense of humor and no style a secret, right up there with Sam's weekly visits to her psychiatrist.

Caroline introduces Sam to Poet's Corner, a hidden room and a tight-knit group of misfits who have been ignored by the school at large. Sam is drawn to them immediately, especially a guitar-playing guy with a talent for verse, and starts to discover a whole new side of herself. Slowly, she begins to feel more "normal" than she ever has as part of the popular crowd . . . until she finds a new reason to question her sanity and all she holds dear.
3 Reasons You Should Read
Every Last Word by Tamara Ireland Stone
Sam and AJ are the kind of characters you won't be able to resist falling in love with. Trust us.
This book addresses some really serious topics including- anxiety, depression, and mental disorders. They are handled beautifully by Tamara Ireland Stone. Have a box of tissues nearby. You've been warned.
We love a contemporary book that keep us guessing. Some of them follow a "formula", but our favorites all stray from this and Every Last Word is one of those books. There is a twist at the end and we didn't see it coming!
***About Tamara Ireland Stone***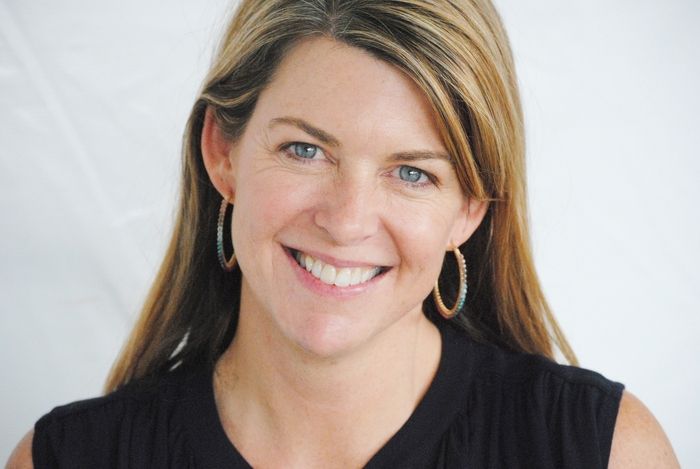 TAMARA IRELAND STONE is the author of Time After Time and Time Between Us, which has been published in over twenty countries to widespread acclaim, and hailed as "an exciting debut novel" by Booklist and "a warm, time bending romance" by Publishers Weekly. It has been optioned for film by CBS Films.
Her next novel, Every Last Word, is about a teen girl with OCD who's hiding part of herself from the world, until she discovers a secret poetry club that changes her in unexpected ways. Every Last Word releases on June 16, 2015.
A former Silicon Valley marketing executive, Tamara enjoys skiing, hiking, and spending time with her husband and two children. She lives just outside of San Francisco. For more information, visit her website at www.TamaraIrelandStone.com
Find Tamara Here:
Tumblr | Website | Twitter | Instagram | Goodreads
Related Posts