It's time for another installment of Waiting on Wednesday, where we give you the 411 on the books that we can't wait to read.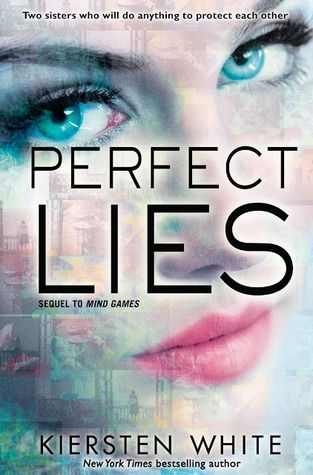 Perfect Lies by Kiersten White
Anticipated Arrival Date: February 18, 2014
Annie and Fia are ready to fight back.
The sisters have been manipulated and controlled by the Keane Foundation for years, trapped in a never ending battle for survival. Now they have found allies who can help them truly escape. After faking her own death, Annie has joined a group that is plotting to destroy the Foundation. And Fia is working with James Keane to bring his father down from the inside.
But Annie's visions of the future can't show her who to trust in the present. And though James is Fia's first love, Fia knows he's hiding something. The sisters can rely only on each other – but that may not be enough to save them.
We loved the first book in the series, Mind Games, and can't wait to see how this all ends.
Pre-Order Perfect Lies Here

♥

Add Perfect Lies to Your TBR.
So, like totally tell us what's got you bouncing in anticipation this week. What are you waiting on?
Related Posts