Ready for this week's Waiting on Wednesday, where we give you the 411 on the books that we can't wait to read?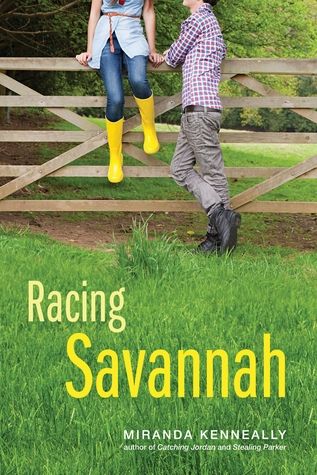 Racing Savannah by Miranda Kenneally
Anticipated Arrival Date: December 3, 2013
They're from two different worlds.
He lives in the estate house, and she spends most of her time in the stables helping her father train horses. In fact, Savannah has always been much more comfortable around horses than boys. Especially boys like Jack Goodwin—cocky, popular and completely out of her league. She knows the rules: no mixing between the staff and the Goodwin family. But Jack has no such boundaries.
With her dream of becoming a horse jockey, Savannah isn't exactly one to follow the rules either. She's not going to let someone tell her a girl isn't tough enough to race. Sure, it's dangerous. Then again, so is dating Jack…
We ♥ Miranda Kenneally and cannot wait to read this one!
Pre-Order Racing Savannah Here

♥

Add Racing Savannah to Your TBR.
Have you read this one yet? What book are you waiting on this week?
Related Posts