We're so excited for BEA, we thought we'd have a little countdown until it's time to go. We're also going to include some fun things that we can't wait for as well as some helpful tips for you.
We can't wait for:
Cherry Money Baby by John M. Cusick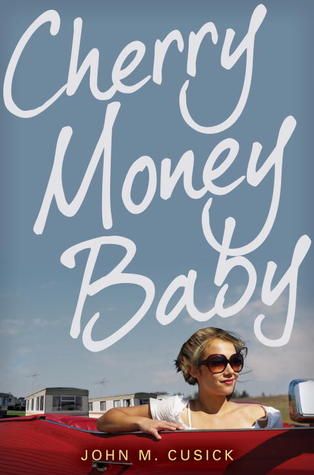 Hollywood glitz collides with workingclass aspirations in this satirical tale of an impulsive starlet and a sharp-witted small-town teen.

Cherry Kerrigan loves her simple life, her family's tiny trailer, even working at Burrito Barn. Forget college — she's marrying her sweetheart from next door. But here comes Ardelia Deen, a glamorous starlet who sweeps Cherry into a world of fast cars and penthouse parties. Now Cherry's small-town life just seems so . . . small. When Ardelia drops a bomb of an offer — one involving a baby — Cherry knows her life will change forever, no matter what she decides. John M. Cusick focuses his signature wit on Hollywood royalty and the wide-eyed dreams of Small Town, U.S.A. in a novel about discovering who you are . . . and changing your mind.
Thursday at 10:30
We love the glitz and glam of Hollywood, so this one drew us right in. Plus, the cover is all kinds of awesome.
Goodreads
♥
Amazon
We thought we'd highlight some of the things that we can't wait for–not just the books!
We're super excited about:
Petting the Books

Of course one of our favorite things about BEA is the books! We love getting them in our ::grabbyhands:: and petting them. #pettingftw
Be sure to head over to Fiction Fare to find out what Jaime and Erin are excited about, too. We can't wait to see those girls at BEA!!
Now it's time for a tip that we've learned from attending BEA, as well as other conventions and events. Be sure to check out our other BEA tips.
Bring business cards.
We're sure you've heard this from just about everyone, but seriously–you must bring business cards. You're going to be meeting lots of people, and you just won't have time to take notes on all the information that you want to remember. Be sure to bring plenty of business cards with you to BEA so you can connect with everyone after you get home.
It's also a great idea to jot down details that you want to remember. We came home with a ton of cards last year, and we really wish we had made a note of something–lines we were in, what we talked about, what they were wearing (lol). Don't forget to follow up with the new friends you made a few days after you get home!
That's it for us today! Let us know in the comments if you're attending BEA and what you're excited for! If you're not attending BEA this year, be sure to check out Armchair BEA!
Related Posts