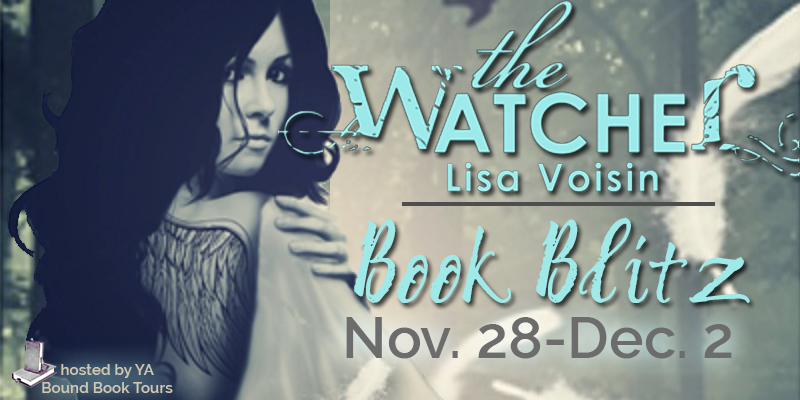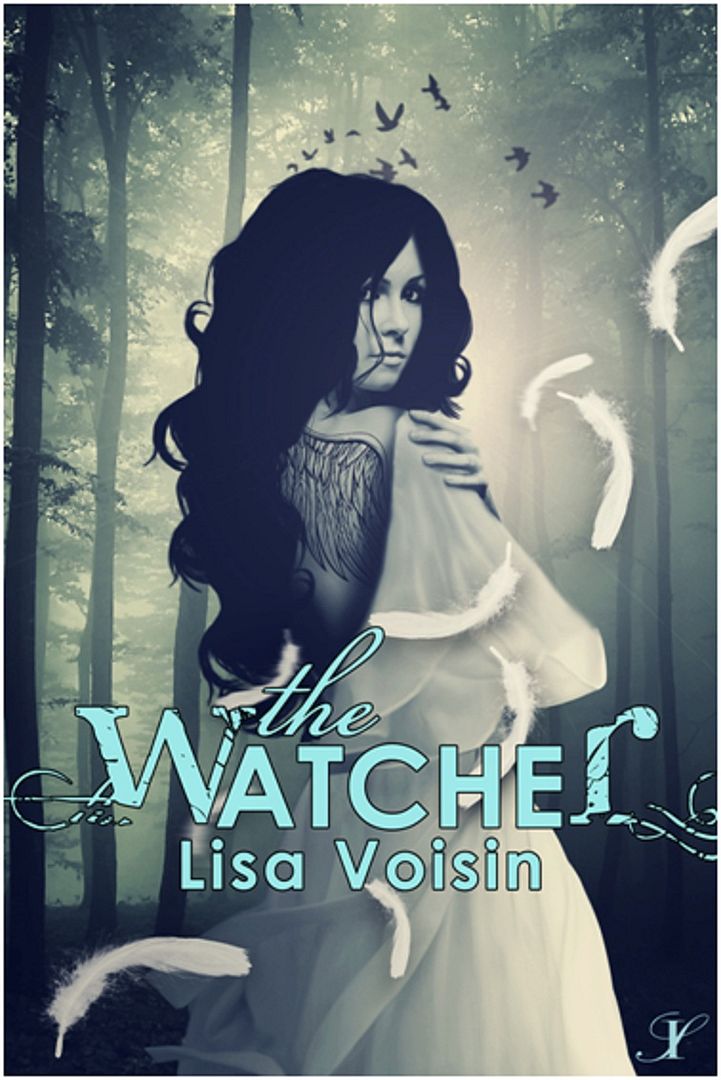 The Watcher by Lisa Voisin
Published by Inkspell Publishing; on March 4, 2013
Pages: 541
Millennia ago, he fell from heaven for her.

Can he face her without falling again?

Fascinated with ancient civilizations, seventeen-year-old Mia Crawford dreams of becoming an archaeologist. She also dreams of wings—soft and silent like snow—and somebody trying to steal them.

When a horrible creature appears out of thin air and attacks her, she knows Michael Fontaine is involved, though he claims to know nothing about it. Secretive and aloof, Michael evokes feelings in Mia that she doesn't understand. Images of another time and place haunt her. She recognizes them—but not from any textbook.

In search of the truth, Mia discovers a past life of forbidden love, jealousy and revenge that tore an angel from Heaven and sent her to an early grave. Now that her soul has returned, does she have a chance at loving that angel again? Or will an age-old nemesis destroy them
both?

Ancient history is only the beginning.
***Praise for The Watcher***
"Voisin's THE WATCHER blends paranormal mystery and romance into a book that is sure to keep readers turning the pages late into the night."
— Eileen Cook, author of THE ALMOST TRUTH
"Perfect for fans of angels and demons, Lisa Voisin has created an uplifting tale of redemption, love, and spirituality that gives hope. Never preachy, THE WATCHER is the perfect answer to critics who claim Young Adult literature is too dark."
— Stephanie Lawton, author of WANT and SHRAPNEL
"The Watcher is stunning! A paranormal romance that you won't want to put down. Voisin will enthrall you until the very last page."
— Stephanie Keyes, author, THE STAR CHILD series
"Grips the reader, pulls them in and leaves them cheering for good!"
— InD'tale Magazine
"The Watcher is my favorite angel fiction tale yet."
— Katrina @Kindred Dreamheart
"This book is phenomenal! I was hooked in right away and didn't want to stop."
— Michelle @Michelle's Paranormal Vault
***Excerpt***
Michael leaned against a nearby rock, still watching me. With the orange-cast light from the street lamp playing off his skin, shadowing the muscles of his shoulders and arms, and the flickering of golden light his halo cast around him, he looked positively heroic, like a statue of an ancient god.

"Where to now?" I asked, approaching him.

The wind had swept his hair into a tangle of curls splayed in every direction, forming a dark, shadowy crown of their own. I reached over to smooth it, as if doing so was the most natural thing in the world, and he brushed his hand up my spine. Even through my jacket, a burning heat coursed through me. Touching the back of my head, he found my braid and pulled it out. He twisted it between his fingers, examining it, then looked up at me, his gaze open, unguarded, his pupils as wide and black as the night sky. A flush warmed the back of my neck and I stood there mesmerized by him, unable to look away.

Arcing his other arm around me, he pulled me toward him and whispered, "I shouldn't," against the side of my face, as though it were a confession. Then, his lips cool and salty from the sea air, he kissed me with such tenderness it made my chest ache.

But I didn't need tenderness. I needed him. Since the last time we'd kissed, I'd been so careful around him, trying not to cross the invisible line that would either damn him or scare him away. I couldn't be careful anymore. Gripping the front of his shirt, I pulled him closer, and he locked his arms around me like I'd always wanted him to, like maybe he'd never let me go. Sitting on the rock, he gathered me into him, sliding me onto his lap. My thighs straddled his hips and he let out the softest of moans, his lips grazing my throat, the side of my neck, the line of my jaw, before returning to mine.

With a sharp inhale, he tensed and stopped kissing me. His eyes flashed a warning look— full of fear, as though he'd gone somewhere fathomless inside himself that he'd sworn he'd never go. Standing, he guided me off his lap. When he spoke, his voice took on a deep timbre.

"We're not alone."
***Buy it Now***
***About the Author***
A Canadian-born author, Lisa Voisin spent her childhood daydreaming and making up stories, but it was her love of reading and writing in her teens that drew her to Young Adult fiction. In her spare time, she teaches meditation. So when she's not writing, you'll find her meditating or hiking in the mountains to counter the side effects of drinking too much coffee. She lives in Vancouver, B.C. with her fiance and their two cats.
Find Lisa Here:
Website | Goodreads | Facebook | Twitter
***GIVEAWAY***
$25 Amazon Gift Card (INTL)
a Rafflecopter giveaway
***Official Book Trailer***
Related Posts