We're so excited for BEA, we thought we'd have a little countdown until it's time to go. We're also going to include some fun things that we can't wait for as well as some helpful tips for you.
We can't wait for:
Invisibility by Andrea Cremer and David Levithan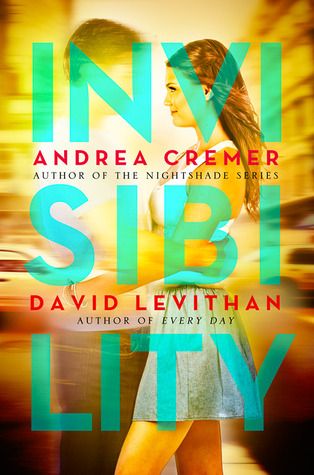 Stephen has been invisible for practically his whole life — because of a curse his grandfather, a powerful cursecaster, bestowed on Stephen's mother before Stephen was born. So when Elizabeth moves to Stephen's NYC apartment building from Minnesota, no one is more surprised than he is that she can see him. A budding romance ensues, and when Stephen confides in Elizabeth about his predicament, the two of them decide to dive headfirst into the secret world of cursecasters and spellseekers to figure out a way to break the curse. But things don't go as planned, especially when Stephen's grandfather arrives in town, taking his anger out on everyone he sees. In the end, Elizabeth and Stephen must decide how big of a sacrifice they're willing to make for Stephen to become visible — because the answer could mean the difference between life and death. At least for Elizabeth.
Thursday at 11:30
We feel like we've talked about Invisibility so much–we can't wait to hold it and pet it. Plus, we love love love the authors so much!
Goodreads
♥
Amazon
We thought we'd highlight some of the things that we can't wait for–not just the books!
We're super excited about:
Riding the Ferry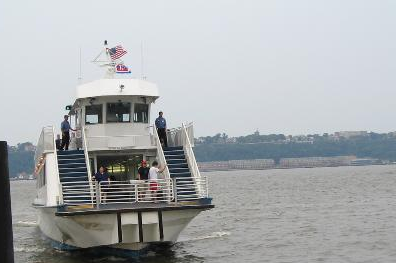 We couldn't not mention the Ferry–that's the best way to get around!
Be sure to head over to Fiction Fare to find out what Jaime and Erin are excited about, too. We can't wait to see those girls at BEA!!
Now it's time for a tip that we've learned from attending BEA, as well as other conventions and events. Be sure to check out our other BEA tips.
Talk to People.
We mentioned this a couple of days ago, but we want to be sure that you won't be shy. Pretty much everyone at BEA will be there because they love books or are at least involved in the book industry in some way. When you're standing in those long lines, the people around you are standing in the same lines. Talk to them. Be friendly. Share your snacks 🙂
That's it for us today! Let us know in the comments if you're attending BEA and what you're excited for! If you're not attending BEA this year, be sure to check out Armchair BEA!
Related Posts