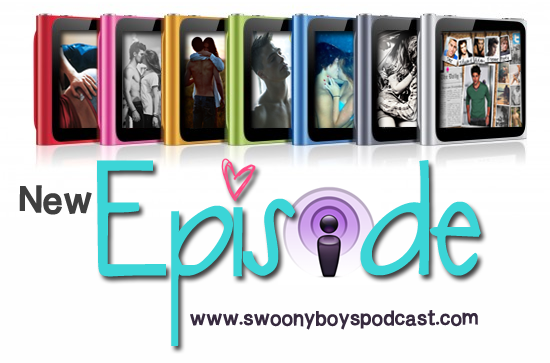 In this episode, we're focusing on some of the boys that we can't wait to ring in the new year with.
We're still waiting for our shiny new podcast to be approved by iTunes. Our podcast was finally approved by iTunes! You can subscribe here. Alternatively, you can listen here or subscribe manually by logging into iTunes, then click on File, then Subscribe to Podcast. Enter http://feeds.feedburner.com/SwoonyBoysPodcast in the URL box and you should be good to go! Check out the Notes and Other Fun Stuff below:
Podcast Notes
Check out our Posts on our 2012 Favorites.
We give a general disclaimer that these boys aren't in any order.
Boys that We Can't Wait Wait to Spend Time with in 2013:

Boys from Upcoming Series Releases:
Boys from Books We've Read That Aren't Part of a Series
Boys from Books We've Heard About or Read Something Else From the Author
Series We are Going to Read this Year:

We want to hear from you! Leave us a comment and let us know what you think.
Who are you looking forward to ringing in the new year with? Who do you think is going to be the swooniest in Where the Stars Still Shine? Alex or Connor?
Ask Us a Question or Make Suggestions via our Handy Dandy Suggestion Form and tell us who's got you swooning here.
Thanks for listening! ♥♥♥
Here's a list of most of the books specifically mentioned in the podcast:
Isla and the Happily Ever After, Boundless, School Spirits, Undone, Rebel Belle, Coda, The Rules for Disappearing, and:
Related Posts