It's time for Waiting on Wednesday, where we give you the 411 on the books that we can't wait to put on our shelves. This week, we chose a book from debut author Ashley Elston: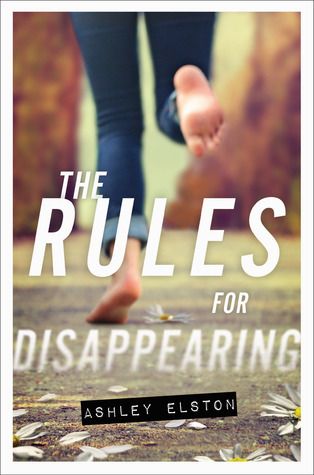 The Rules for Disappearing by Ashley Elston
Anticipated Arrival Date: May 14, 2013
She's been six different people in six different places: Madeline in Ohio, Isabelle in Missouri, Olivia in Kentucky . . . But now that she's been transplanted to rural Louisiana, she has decided that this fake identity will be her last.
Witness Protection has taken nearly everything from her. But for now, they've given her a new name, Megan Rose Jones, and a horrible hair color. For the past eight months, Meg has begged her father to answer one question: What on earth did he do – or see – that landed them in this god-awful mess? Meg has just about had it with all the Suits' rules — and her dad's silence. If he won't help, it's time she got some answers for herself.
But Meg isn't counting on Ethan Landry, an adorable Louisiana farm boy who's too smart for his own good. He knows Meg is hiding something big. And it just might get both of them killed. As they embark on a perilous journey to free her family once and for all, Meg discovers that there's only one rule that really matters — survival.
Seems like spy books and secret identities are gaining in popularity lately, and that's just one of the reasons we want to read this book. We love that the MC's name is Meg, and that it's set in Louisiana. We can't wait to check this on out. Have you read it yet? Lettuce know what you think!
You can Pre-Order It Here and Add it to YourGoodreads Here.
So, like totally tell us what's got you bouncing in anticipation this week. What are you waiting on?
Waiting on Wednesday is a weekly meme hosted by Breaking the Spine. We ♥ it!
Related Posts