Welcome to Swoony Boys Podcast! Today is our stop on the tour for The Diabolic hosted by Irish Banana Tours! We have an awesome Guest Post from author, S.J. Kincaid, to share with you today. While you're here, don't forget to enter the awesome giveaway at the bottom of the post. You don't want to miss it! But first, let's start with the 411:
***About the Book***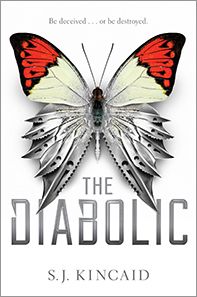 The Diabolic by S.J. Kincaid
Also by this author: Vortex
Published by Simon & Schuster, Simon & Schuster Books for Young Readers on November 1st, 2016
Genres: Dystopian, Sci-Fi
Pages: 416
Goodreads Buy the Book

A Diabolic is ruthless. A Diabolic is powerful. A Diabolic has a single task: Kill in order to protect the person you've been created for.

Nemesis is a Diabolic, a humanoid teenager created to protect a galactic senator's daughter, Sidonia. The two have grown up side by side, but are in no way sisters. Nemesis is expected to give her life for Sidonia, and she would do so gladly. She would also take as many lives as necessary to keep Sidonia safe.

When the power-mad Emperor learns Sidonia's father is participating in a rebellion, he summons Sidonia to the Galactic court. She is to serve as a hostage. Now, there is only one way for Nemesis to protect Sidonia. She must become her. Nemesis travels to the court disguised as Sidonia—a killing machine masquerading in a world of corrupt politicians and two-faced senators' children. It's a nest of vipers with threats on every side, but Nemesis must keep her true abilities a secret or risk everything.

As the Empire begins to fracture and rebellion looms closer, Nemesis learns there is something more to her than just deadly force. She finds a humanity truer than what she encounters from most humans. Amidst all the danger, action, and intrigue, her humanity just might be the thing that saves her life—and the empire.
***Guest Post***
WRITING A ROMANCE

I never had confidence I could successfully write romances. They are so intense and focused upon a dynamic between two people, and whenever I tried, I found I couldn't become engaged.

I escaped this issue with Insignia by literally placing the love interest of Tom Raines on the other side of the world as him. Now The Diabolic is due to come out November 1st. It has a romantic storyline. A very prominent one.

So why was this one easier?

The answer is, The Diabolic evolved in my mind very differently. After I finished the Insignia trilogy, I wanted a change of pace, yet first I envisioned The Diabolic from the point-of-view of the male character in this story. The problem was, I truly didn't want to write a guy this time. Tom Raines of Insignia was still too prominent in my awareness and I couldn't imagine enjoying another character so much for a while. I abandoned the initial idea for The Diabolic which would have centered around that boy.

Instead, I turned my attention to Nemesis.

I didn't know much about this character, or the universe she'd inhabit, the plot that would spring from her. All I had was a single page where Nemesis meets Sidonia for the first time and notes that Sidonia was "small and trembling with a nose that had never been broken. So this was what a real girl looked like."

I kept returning to that page, because so many questions came into my mind. Why was Sidonia 'real' but not Nemesis? What was Nemesis's life like, what was Nemesis like, that she took for granted there should be some mark of violence on this other girl? Why was her name Nemesis for that matter?

I knew there was a story there, but I didn't know what. I didn't—until one day I did. One day, I realized Nemesis should exist in the same universe as my boy-born-into-murderous-royalty and he should be a secondary character to her. The story came from there.

This is when I had my revelation about writing a romantic relationship, because for the first time, I was actually very eager to pair these two characters, to see how they interacted, to see what became of them.

This provided a startling insight for me: I had difficulty writing romances before because I usually paired my main character with someone who wasn't so fleshed-out and real to me, but the designated-love-interest (DLI) of The Diabolic was originally meant to be my main character, so that wasn't a problem.

I love Nemesis, and I love my DLI. I love writing them, and in my mind (hopefully on paper, too), they are fully fleshed-out people.

My interest in both characters was the most essential key. From there, I had definite snarls to work out. A romance is a tricky thing to execute well, and a kissing scene more difficult still. Luckily, my beta is my sister, who is an absolutely masterful creator of romances by the name of Meredith Duran, and she could spot problems immediately wherever I could not (and point out unwittingly grotesque descriptions where I'd meant to be romantic)…

I've learned a lesson for the future. Fully realized characters make for a romance that I can love to write. If anyone else struggles as a writer with this, hopefully this will be helpful for you, too!
***Meet S.J. Kincaid***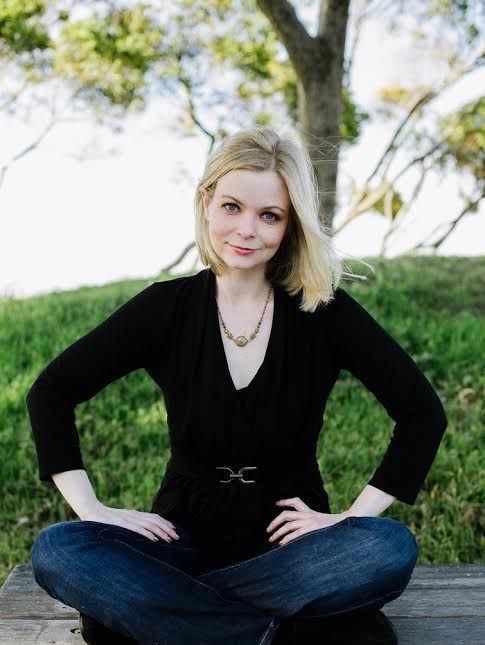 S.J. Kincaid was born in Alabama, grew up in California, and attended high school in New Hampshire, but it was while living beside a haunted graveyard in Scotland that she realized that she wanted to be a writer. Her debut, Insignia, came out in July of 2012. The second book in the series, Vortex was released in July of 2013. The final book in the trilogy, Catalyst, came out October 28, 2014. Her standalone novel The Diabolic will be released in fall 2016.
Find S.J. Here:
Website | Twitter | Facebook | Instagram | Goodreads
***GIVEAWAY***
Win a copy of The Diabolic | Open US Only.
a Rafflecopter giveaway
Good luck and happy swooning!
Make sure you check out the rest of the tour stops below:
Save
Save
Save
Related Posts