We're kicking off the new year by sharing some quirky facts about us as well as a fun giveaway. There are tons of stops on this hop, so be sure to check out all of the stops on the Hop to get in on all the fun!
Some Things You Might Not Have Known About Us (But Probably Did)
The theme of this blog isn't just our brand. It's our lives. We totally draw little hearts and pictures on the boxes we send to each other.
Most of you know this, but Swoony Boys Podcast was founded by two besties who met each other reading and flailing about Twilight fanfiction. We still talk about some of our favorite stories from time to time.
We also have a blog where we post New Adult and Adult book reviews, but we're combining everything one day in the future.
Our most popular post last year was when All the Bright Places author Jennifer Niven revealed her Top 10 Favorite Fictional Boyfriends.
Our post with the least views last year was our Waiting on Wednesday post for The Mime Order by Samantha Shannon. Guess ya'll got tired of waiting for that one, too? haha
One or both of us might be ashamed to admit that we watch The Bachelor.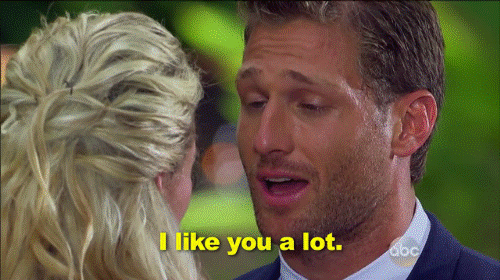 Meg travels with a selfie-stick.
Kass is afraid of all insects, except spiders. She doesn't like those, but she won't injure herself trying to get away from them.
There's lots more we could tell you, but where's the fun in listing it all out? We share lots of things on our podcast and will have even more coming up when we start our booktube channel soon!
***GIVEAWAY***
Enter to win a $10 Amazon Gift Card!
a Rafflecopter giveaway
Thanks for hopping by, Pretties
Related Posts